How to change wireless settings of TP-Link wireless router on Tether APP
Note: This articles applies to wireless router that's compatible with Tether.
https://www.tp-link.com/tether_compatibility_list/
1. Please login your TP-Link wireless router on Tether APP. The password would be admin or the new password you have created.
2. On the main screen of TP-Link wireless router, click on Tools.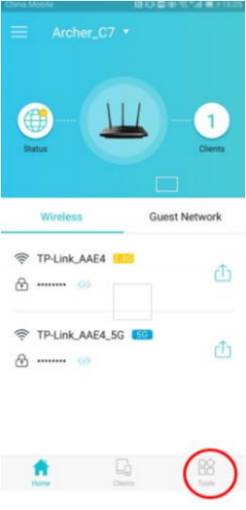 3. Go to Wireless and change the Network Name and wireless password for your TP-Link router.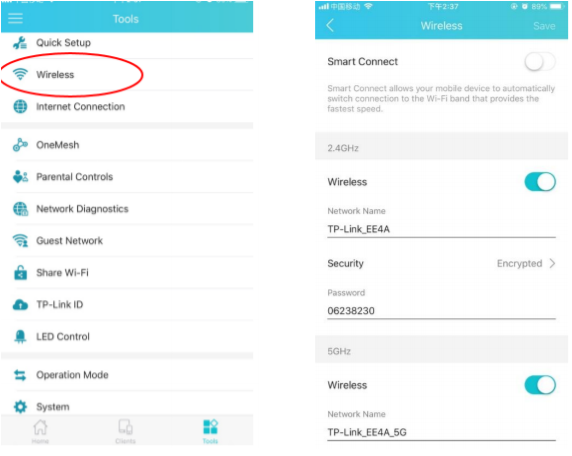 Get to know more details of each function and configuration please go to Download Center to download the manual of your product.
Finden Sie diese FAQ hilfreich?
Mit Ihrer Rückmeldung tragen Sie dazu bei, dass wir unsere Webpräsenz verbessern.
Von United States?
Erhalten Sie Produkte, Events und Leistungen speziell für Ihre Region