OneMesh™
Eng vermaschtes, intelligentes Heimnetzwerk
OneMesh™ dient dazu Ihr Heimnetzwerk einfach und flexible auf ein Mesh-Netzwerk auszubauen ohne dafür den bestehenden Router auszutauschen oder ein komplett neues Mesh Set zu kaufen.
Warum OneMesh™
Mangelhaftes WLAN-Signal im Schlafzimmer?

Schwache Signalbereiche Zuhause?

Müde von komplizierten Installationsprozessen und der Netzwerkverwaltung?

Sie wollen nicht den vorhandenen Router austauschen oder ein neues Mesh Set kaufen?
Traditioneller Router mit Repeater

OneMesh™ Router mit Repeater
Immer schnell
OneMesh™ zielt darauf ab, dass Ihr Netzwerk immer die schnellste verfügbare Verbindung auswählt.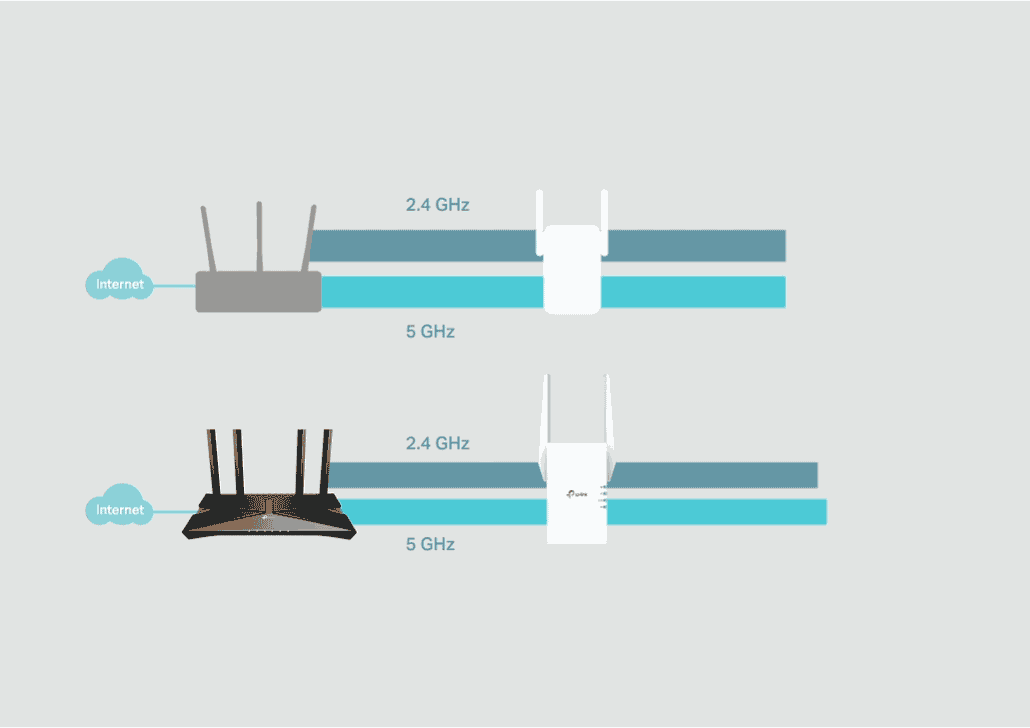 Einfaches und zentralisiertes Management
Die Verwaltung des gesamten WLAN-Netzwerks ist einfach per Tether-App oder Web UI möglich. Alle Ihre WLAN-Einstellungen können hier erledigt werden (z.B. WLAN-Name, Passwort, usw.)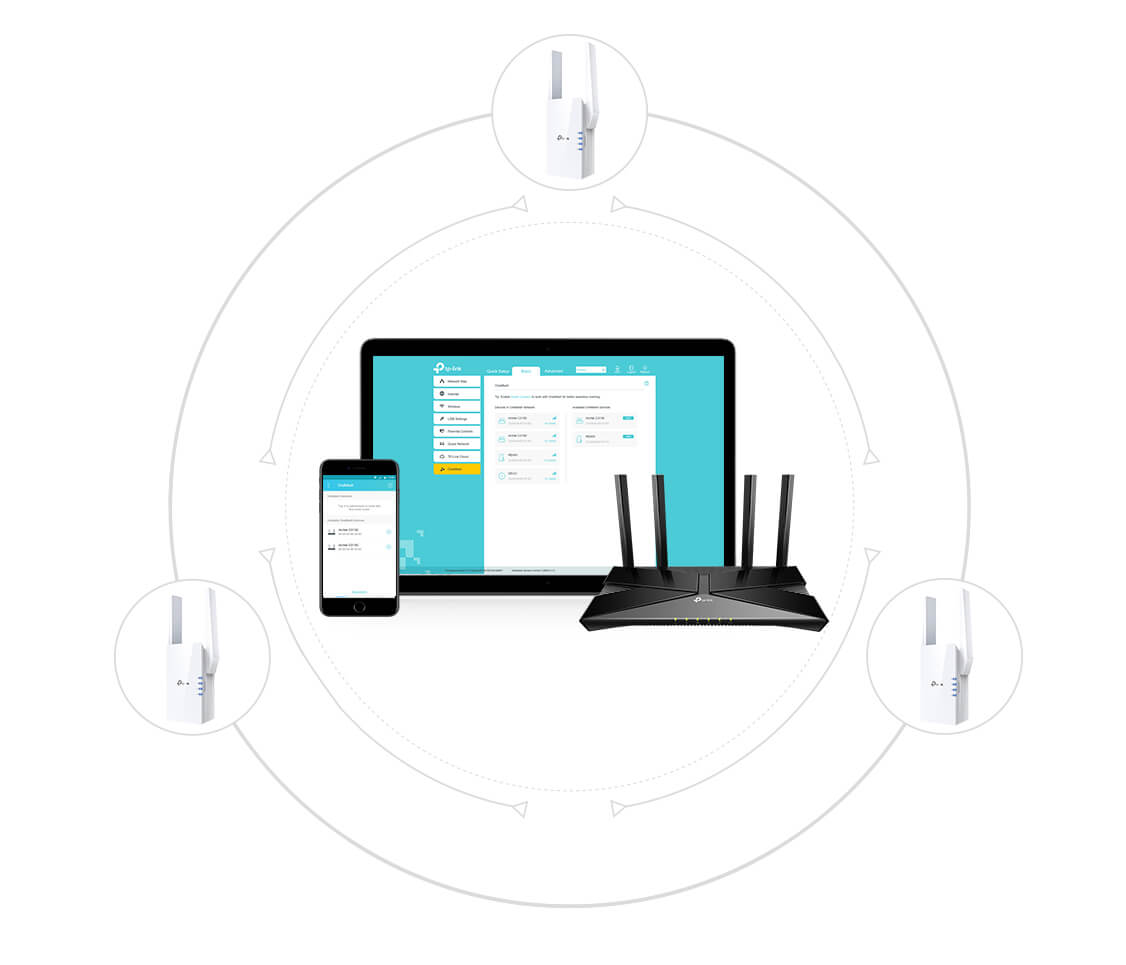 Control Center
Set Up a Mesh Network with Your Existing Router
If you already have a OneMesh™ router, for example, Archer AX20, all you have to do is…
Confirm that your existing TP-Link router's firmware is up-to-date.
Connect one or more OneMesh™ repeaters to your existing router.
Start to enjoy the Mesh network.
Check whether your existing router supports OneMesh™ >>
A OneMesh Router
OneMesh WiFi Extenders
Whole Home Mesh Wi-Fi
OneMesh™ is Coming to More TP-Link Products
OneMesh™ is coming to more TP-Link SOHO products with a simple firmware update. Enjoy more options for customizing your whole-home Wi-Fi. Get ready to enjoy seamless coverage and the fastest possible speeds throughout your home.
Range Extender
Powerline Adapter
3G/4G Router
Wi-Fi Router
xDSL Modem Router
Archer AX20 & RE605X
Q&A
Q1: Was ist der Zusammenhang zwischen OneMesh™ und TP-Link Mesh?
A1: OneMesh™ ist eine Marke für alle OneMesh™-Produkte, während TP-Link Mesh eine Mesh-Technologie darstellt. Das OneMesh™-Netzwerk nasiert sich auf der TP-Link Mesh-Technologie.
Q2: Wie richtet man das Meh-Netzwerk ein, wenn mehr als zwei Repeater nötig sind?
A2: Normalerweise empfehlen wir, dass alle Repeater mit dem Router direkt verbunden werden um eine bessere Leistung zu erzielen. Sie können auch einen Repeater hinter dem anderen schalten, wenn dieser zuvor schon mit dem Router verbunden war. Bitte berücksichtigen Sie, dass eine WLAN-Verbindung immer Empfangsverlusten unterliegt. Daher empfehlen wr nicht mehr als zwei Repeater hintereinander zu betreiben. Eine Lösung hierzu finden Sie bei TP Link Deco Mesh Sets.
Von United States?
Erhalten Sie Produkte, Events und Leistungen speziell für Ihre Region