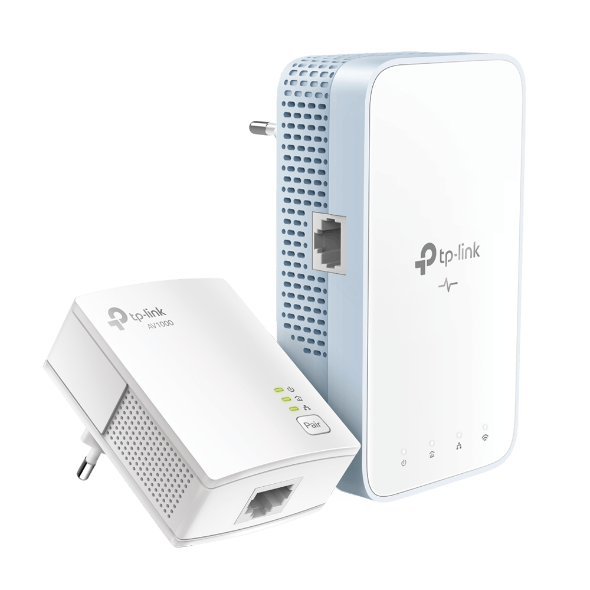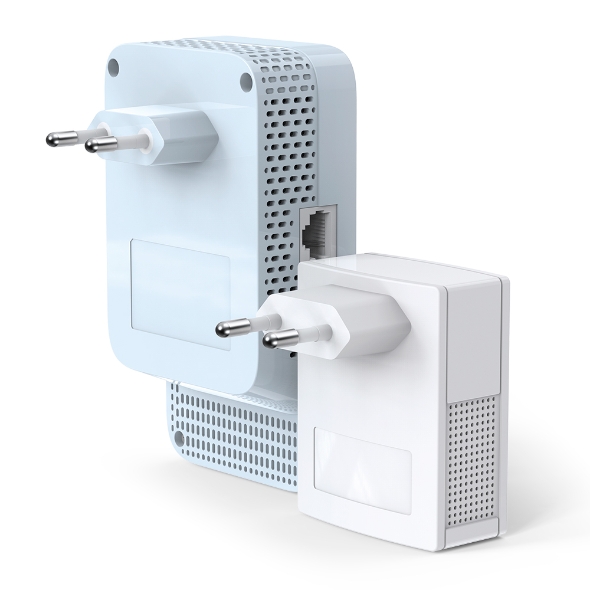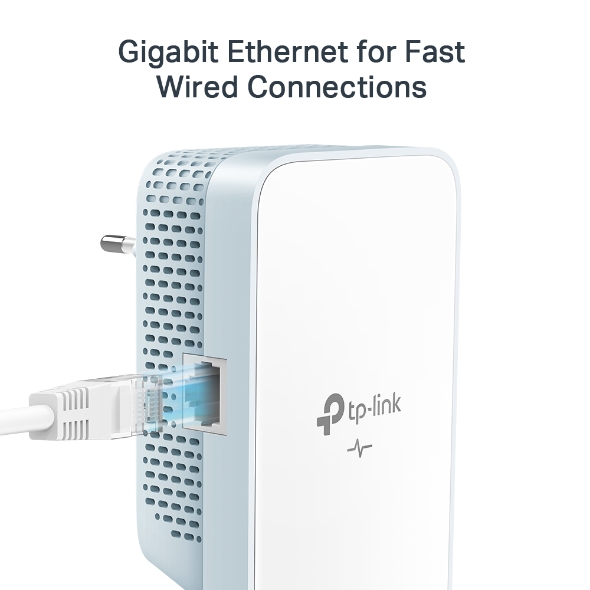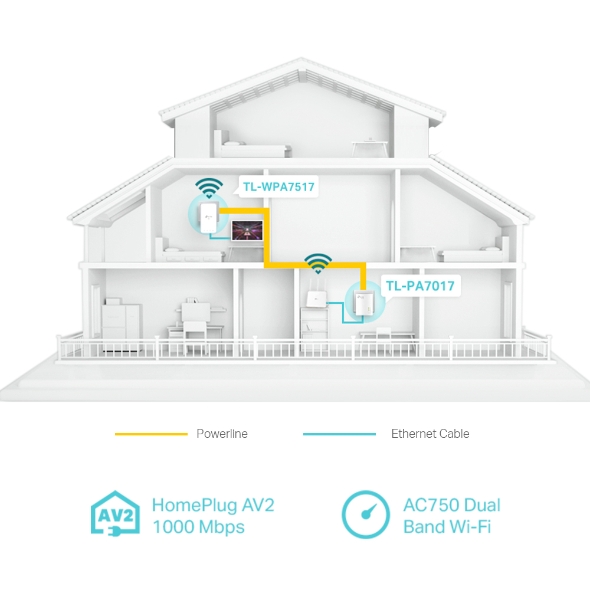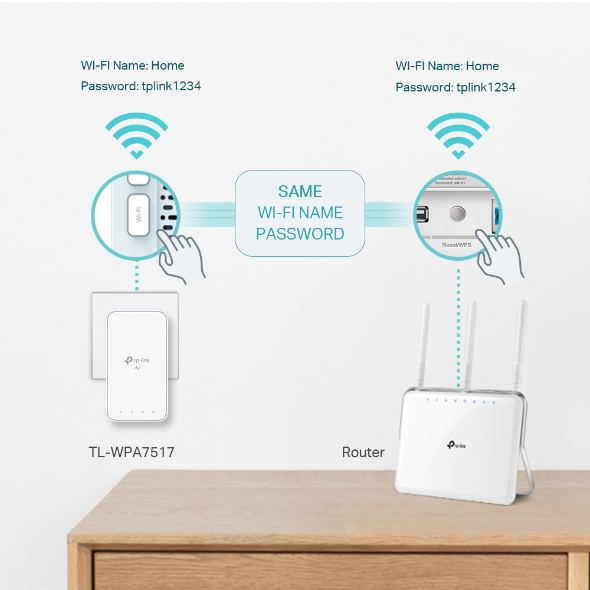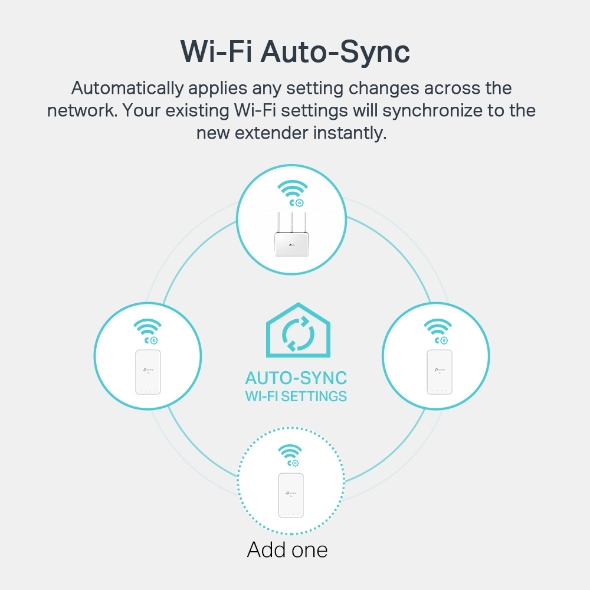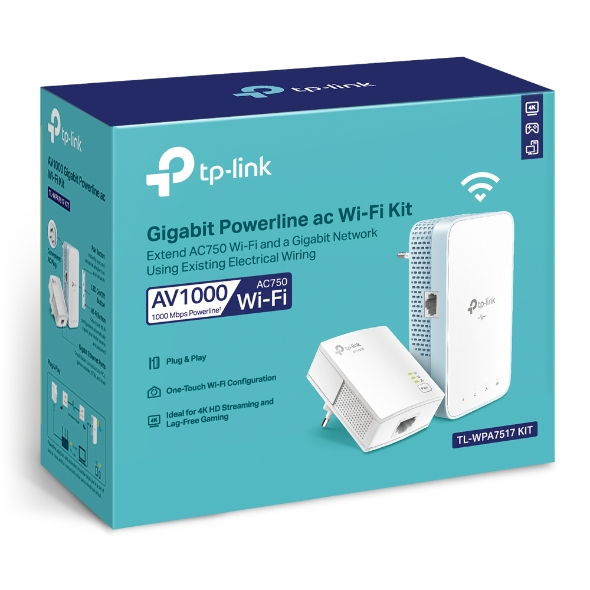 TL-WPA7517 KIT
AC750 AV1000 Gigabit WLAN Powerline Adapter Kit
Homeplug AV2-Standardkonform - Bietet Benutzern stabile Hochgeschwindigkeits-Datenübertragungsraten von bis zu 1000 Mbit / s auf einer Leitungslänge von bis zu 300 Metern
Dualband-802.11ac-WLAN - Das AC750-Dualband-WLAN (433 Mbit/s bei 5 GHz und 300 Mbit/s bei 2,4 GHz) ermöglicht das Streamen, Spielen, E-Mailen, Surfen und Posten auf Ihren drahtlosen Geräten in Ihrem gesamten Zuhause
Automatische Wi-Fi-Synchronisierung - Kopieren Sie einfach die Wi-Fi-Einstellungen Ihres Routers und übernehmen Sie mit WLAN Clone und WLAN Move alle Änderungen im sicheren Powerline-Netzwerk
Gigabit-Ethernet-Anschluss - Bieten Sie zuverlässige Hochgeschwindigkeits-Kabelverbindungen für Spielekonsolen, Smart-TVs und NAS
Plug, Pair and Play - Richten Sie schnell ein sicheres Powerline-Netzwerk ein
Erweitern Sie das AC750-WLAN mithilfe des vorhandenen elektrischen Systems auf jeden Raum
AC750 AV1000 Gigabit WLAN Powerline Adapter Kit
TL-WPA7517 KIT
Erweitern Sie das kabelgebundene und kabellose Netzwerk mithilfe eines elektrischen Systems
Das TL-WPA7517 KIT verwandelt den vorhandenen Stromkreis Ihres Hauses in ein Gigabit-Netzwerk und bringt kabelgebundene und kabellose Netzwerke an alle Stellen, an denen eine Steckdose vorhanden ist.
> Keine Bohr- oder Kabelinstallation erforderlich
> Das Netzwerk verläuft durch Wände und Böden
> Erweitern Sie die Abdeckung, indem Sie weitere Extender hinzufügen
> Powerline-Adapter müssen in Sätzen von zwei oder mehr Sätzen eingesetzt und an denselben Stromkreis angeschlossen werden
HomePlug AV2
1000 Mbit/s
AC750 Dual
Band WLAN
AV1000 Geschwindigkeiten und 300 Meter Reichweite
Mit der fortschrittlichen HomePlug AV2-Technologie gewährleistet das TL-WPA7517 KIT eine stabile und schnelle WLAN- und Kabelverbindung und ermöglicht Datenübertragungen von bis zu 1000 Mbit/s * über die elektrische Verkabelung für Entfernungen von bis zu 300 Metern. Streamen Sie in HD, spielen Sie online und laden Sie dank zuverlässiger Powerline-Links ohne Unterbrechung große Dateien herunter.
Internet
Router
TL-PA7017
TL-WPA7517
Bis zu 300 Meter
AC750 WlAN für ein erweitertes Online-Erlebnis
Mit der 802.11ac-Wi-Fi-Technologie betreibt der TL-WPA7517 ein Dualband- Wi-Fi- Netzwerk (gleichzeitig 300 Mbit/s bei 2,4 GHz und 433 Mbit/s bei 5 GHz) mit mehr Bandbreite und weniger Interferenzen, wodurch die Leistung Ihres Powerline-Netzwerks maximiert wird.
433

Mbit/s
bei 5 GHz

300

Mbit/s
bei 2,4 GHz
Intelligente Kamera
Smart Plug
Smart Blub
Ein Tipp für ein einheitliches Netzwerk
One-Touch-WLAN-Konfiguration
Kopiert sofort Ihren Netzwerknamen und Ihr Kennwort von Ihrem Router, um die Einrichtung zu vereinfachen.
AUTO-SYNC


WI-FI SETTINGS
Add one
Wi-Fi Auto-Sync
Wendet automatisch alle Einstellungsänderungen im Netzwerk an. Ihre vorhandenen WLAN-Einstellungen werden sofort mit dem neuen Extender synchronisiert.
WI-FI Name: Startseite
Passwort: tplink1234
WLAN Name: Startseite
Passwort: tplink1234
SAME


WLAN Name
PASSWORT
TL-WPA7517
Router
Plug and Play, keine Konfiguration erforderlich
1

Schließen
Sie den TL-PA7017 an Ihren Router an.

2

Stecken Sie den TL-WPA7517 in eine Steckdose
in dem Raum, in dem Sie das Netzwerk benötigen.

3

Lassen Sie uns den kabelgebundenen oder kabellosen
Internetdienst genießen .
Tipp: Drücken Sie die Taste "Pair" an jedem Adapter, um ein sichereres Netzwerk zu erstellen.
Gigabit-Ethernet für schnelle Kabelverbindungen
Ein Gigabit-Ethernet-Anschluss bietet eine zuverlässige Hochgeschwindigkeits-Kabelverbindung für ein bandbreitenintensives Gerät wie Spielekonsolen, Smart-TVs, STB und mehr oder verbindet mehrere Geräte durch Hinzufügen eines Switches. Im Lieferumfang sind zwei Ethernet-Kabel enthalten.
Powerline Management auf Ihrem Smartphone
Verwalten Sie Ihr Powerline-WLAN über die tpPLC-App von Ihrem Smartphone (Android, iOS) oder laden Sie das neue tpPLC-Dienstprogramm auf PCs herunter, um das Powerline-Netzwerk zu verwalten.
Powerline-Geschwindigkeit in Echtzeit anzeigen
LED-Steuerung (auch über LED-Ein / Aus-Taste gesteuert)
Gast-Netzwerk
Aussehen
Praktischer Netzstecker
Gigabit-Ethernet-Anschlüsse
Pair-Taste
LED-Ein / Aus-Taste
Wi-Fi-Taste
65 mm
28,5 mm
52 mm
69,5 mm
35 mm
124,1 mm
HARDWARE-FUNKTIONEN
Steckertyp
EU
Standards und Protokolle
HomePlug AV2, HomePlug AV, IEEE 1901, IEEE 802.3, IEEE 802.3u,IEEE 802.3ab, IEEE 802.11b/g/n (2.4GHz), IEEE 802.11a/n/ac (5GHz)
Schnittstelle
TL-WPA7517: 1 Ethernet PortTL-PA7017: 1 Ethernet Port
Taste
Pair, Reset, Wi-Fi Clone, LED On/Off
Energieverbrauch
TL-WPA7517: Maximum: 11W, Typical: 6.5WTL-PA7017: Maximum: 2.9W, Typical: 2.6W
LEDs
Power, Powerline, Ethernet, Wi-Fi (2.4GHz), Wi-Fi (5GHz)
Abmessungen (B*T*H)
TL-WPA7517: 2.7 × 1.4 × 4.9 in. (69.5 × 35 × 124.1 mm)TL-PA7017: 2.0 × 1.1 × 2.6 in. (52 × 28.5 × 65 mm)
Reichweite
Up to 300 meters/1000 feet over existing electrical wiring
Kompatibilität
Compatible with all HomePlug AV & AV2 standard powerline adapters
Übertragungsgeschwindigkeiten
Powerline: Up to 1000 MbpsEthernet: 10/100/1000 Mbps
SOFTWARE-FUNKTIONEN
Verwaltung
tpPLC: Scan the QR code to download TP-Link tpPLC App.Or download new tpPLC Utility on PCs: www.tp-link.com.
Modulationsverfahren
OFDM (PLC)
Verschlüsselung
Powerline: 128-bit AES EncryptionWireless: WPA-PSK / WPA2-PSK, WEP Encrptions
SONSTIGES
Zertifizierung
CE, RoHS
Verpackungsinhalt
AV1000 Powerline Wi-Fi Kit: TL-WPA7517 & TL-PA7017Ethernet Cable × 2Quick Installation Guide
Systemanforderungen
Windows 10/8.1/8/7/Vista/XP, Mac OS, Linux
Umgebung
Operating Temperature: 0°C~40°C (32°F~104°F)Operating Humidity: 10%~90% non-condensing
*1. Compatible with all HomePlug AV and AV2 Standard Powerline adapters. This product may not be compatible with routers or gateways with firmware that has been altered, is based on open source programs, or are non-standard or outdated.
*2. Maximum wireless signal rates are the physical rates derived from IEEE Standard 802.11 specifications. Actual wireless data throughput and wireless coverage are not guaranteed and will vary as a result of 1) environmental factors, including building materials, physical objects, and obstacles, 2) network conditions, including local interference, volume and density of traffic, product location, network complexity, and network overhead, and 3) client limitations, including rated performance, location, connection, quality, and client condition.
*3. Maximum Powerline signal rates are the physical rates derived from HomeplugAV/AV2 specifications. Actual Powerline data throughput and Powerline range are not guaranteed and will vary as a result of network conditions and environmental factors, including electrical interference, volume of traffic and network overhead, AFCI circuit breaker, and Powerline being located in a separate circuit.
Von United States?
Erhalten Sie Produkte, Events und Leistungen speziell für Ihre Region