Why cannot log into the Management Page with NOD 32 ESET?
To our experience, the NOD32 ESET software including ESET EAV(ESET Anti-virus) and ESS(ESET Smart Security) Version 5 will affects the normallogging procedure to the Management Page in Windows OS. After typing into the correct login address, the webpage will shows username and password is incorrect.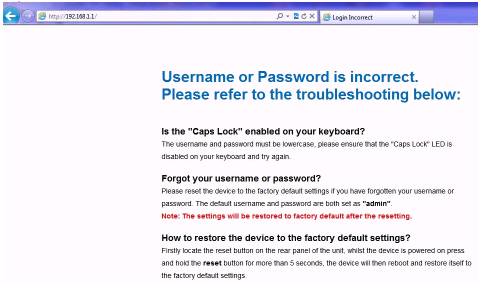 Here is a step-by-step instruction to handle this problem.
Step 1
Open the main interface of the ESET software.
Step 2
Press F5 to the Advanced Setup, then click Web and email ->protocol filtering->Excluded IP addresses
Step 3
Click Add IPv4 address in Windows 7/Vista or Add address in Windows XP, and type into the LAN IP of your Router (default is 192.168.1.1or 192.168.0.1), then click OK.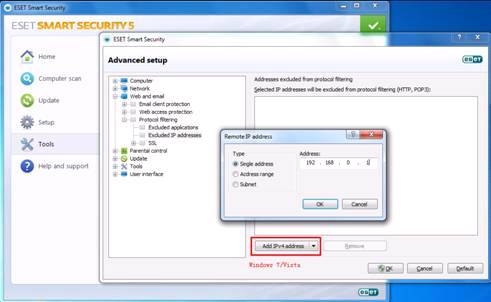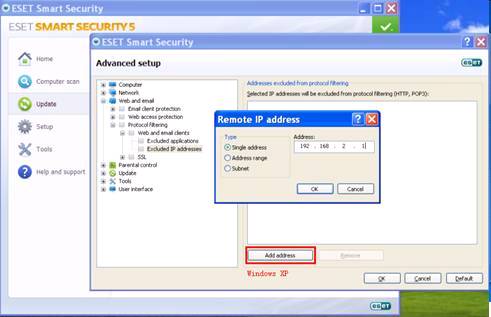 Step 4
Open the web browser and type the IP address of the device in the address bar (default is 192.168.1.1
or 192.168.0.1
). Press Enter
.
Step 5Type the username and password in the login page, the default username and password both are admin, then click OK to login to the device.
Is this faq useful?
Your feedback helps improve this site.