How to change the owner account on Deco APP
You could change the owner account on the Deco APP without resetting the whole Deco network. First of all, please upgrade the Deco APP and your Deco's Firmware to the latest version.

NOTE:
1). For the models of Deco which still do not support change the owner account, the update of their firmware will be released in the future. Please keep an eye on the Deco APP.
2). This feature will only unbind the specifically selected network. The other networks under your TP-Link ID will not be unbound.
Step 1. Open Deco APP and tap on the Internet icon on the Overview page -> Tap on the upper right corner -> "Change Network Owner"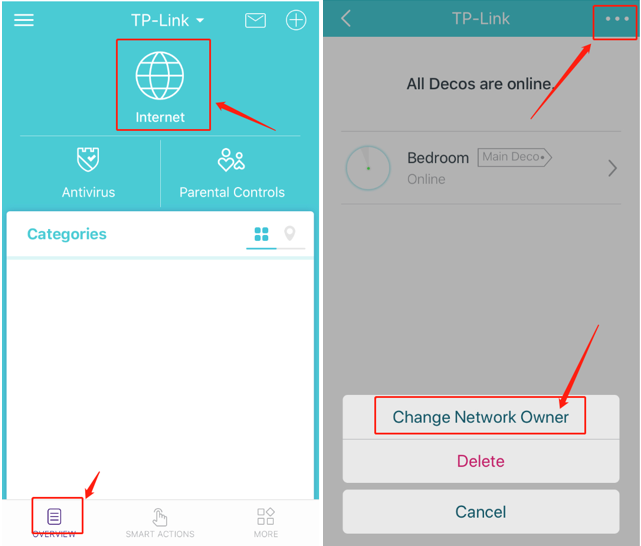 Step 2. Input the password for the current owner account and tap on "NEXT".
Note: It's the password that you use to log in to the Deco app with the current owner account.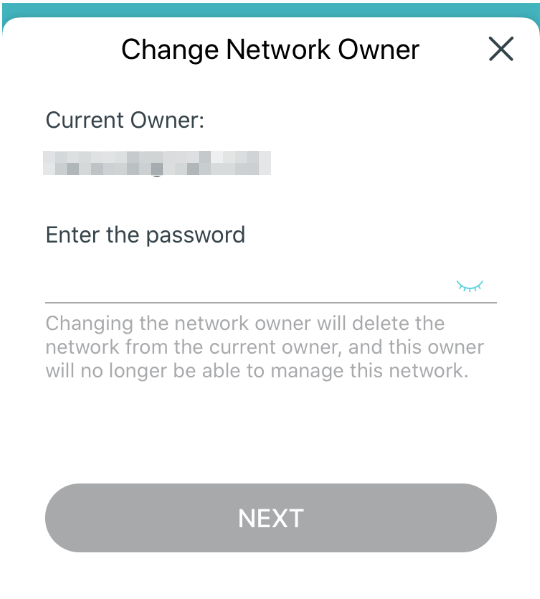 Step 3. Enter the new Owner's TP-Link ID or email and then tap on "CONFIRM" -> tap on "SEND". The Deco APP will send a notification email to the new owner's email.
Note: If the email listed on this page is incorrect, please tap on the arrow icon on the upper left and go back to the previous step.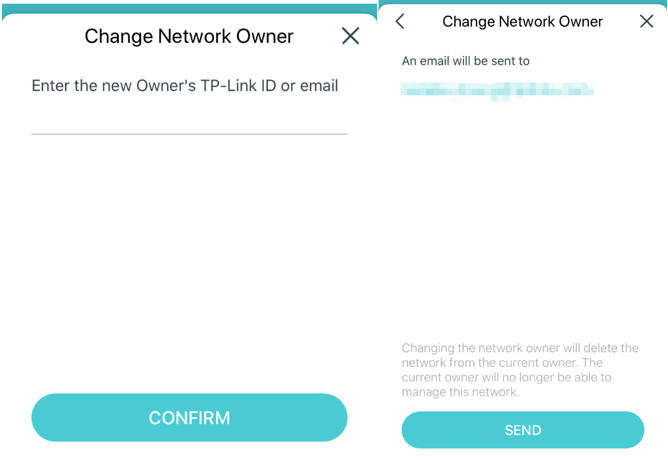 Step 4. Please tap on "DONE" to finish the setting steps.
Note: After that, the Deco APP will turn back to the "LET'S BEGIN" page and you would no longer be able to manage this network with your old owner account. Please log out of the current account.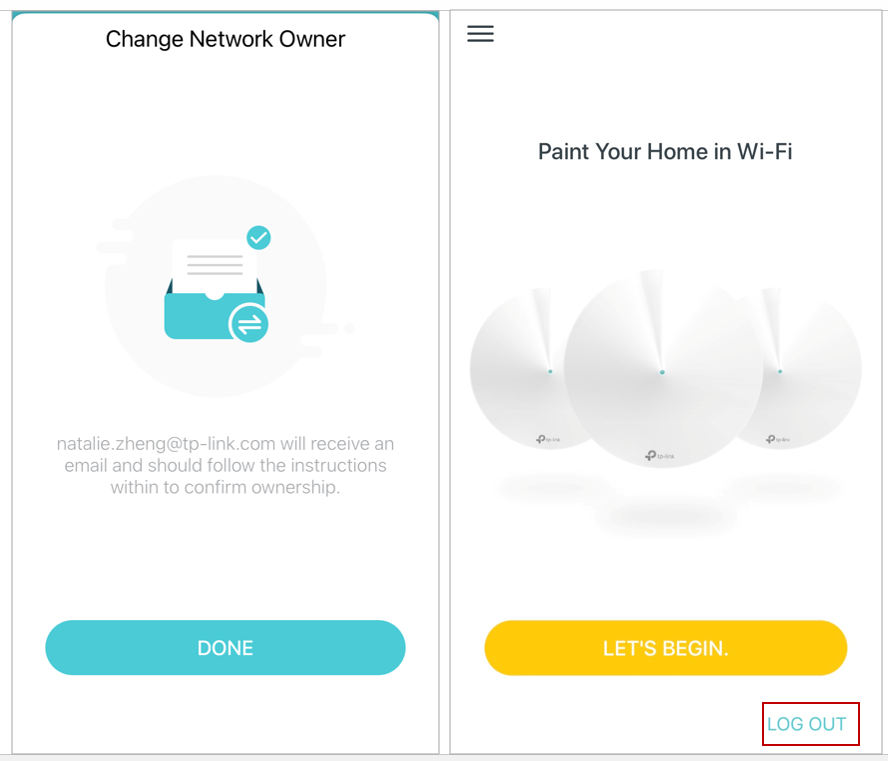 Step 5. The new owner will receive an email sent from TP-LINK Cloud<noreply.tp-link.com>, which listed the detailed steps to bind the deco network to the new owner account. Just follow the steps and finally, you will be able to log in and manage the Deco system with your new owner account.
Here is the e-mail content: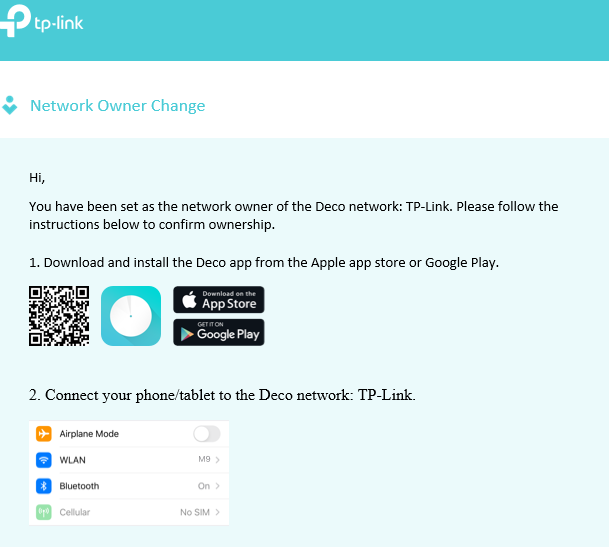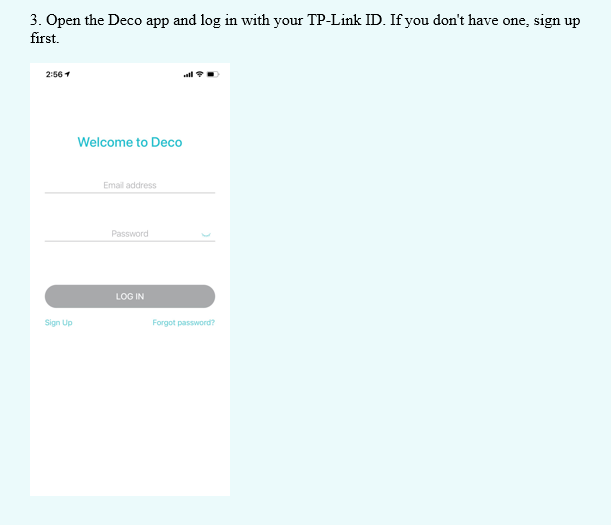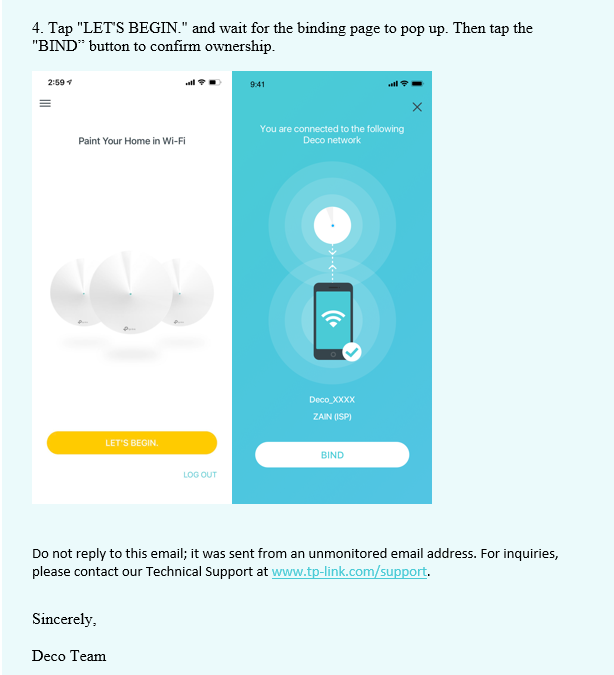 Is this faq useful?
Your feedback helps improve this site.
SubscribeTP-Link takes your privacy seriously. For further details on TP-Link's privacy practices, see TP-Link's Privacy Policy.
Be The First To Get Exclusive Deals & News