How to make Kasa smart devices controlled local only
When you download the Kasa smart app on your phone and open it, the app would ask you to login or create an account. If you have already a TP-Link cloud account then please login directly or you may want to create a new account so that you can control your Kasa smart devices remotely when you're out of home.
But what should I do if I want those devices can only be controlled locally?
If your device is one of the following models, then you could make your devices controlled locally only.
For Smart plugs:
HS100, HS110;
HS103, HS105, KP100,KP115
For smart lights:
LB100/KL100 series;
LB200 series;
KL50, KL60
For smart switches:
HS200, ES10
For Range Extender:
RE270, RE370;
RE350K.
In fact, we just need to log in as Guest account (skip the account creating process) so that those devices would not bind to any account and not connect to the cloud server. You can only control them when your phone is connected to the same Wi-Fi network that the smart devices connected.
Here are the steps to log in as a Guest account:
Open the Kasa app, tap on 'Create Account' and on the next page click on 'Skip' and 'Continue without account', then you will log in the Kasa app as a guest user.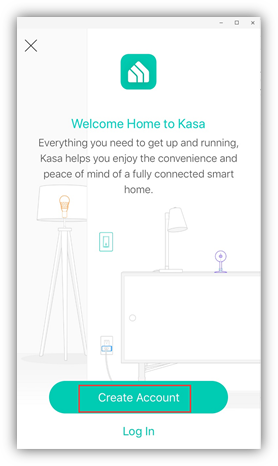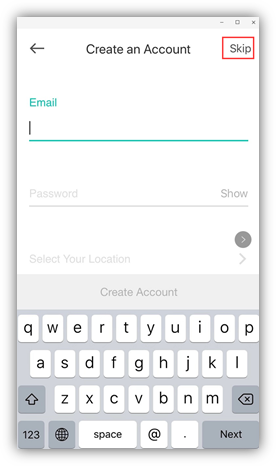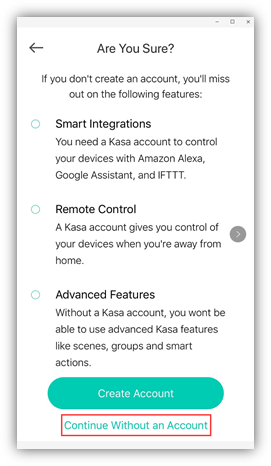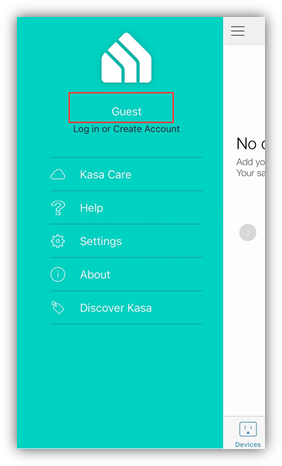 Note: A Kasa account is required to set up and control the following devices. Without a Kasa account, you won't be able to enjoy some great features including Remote Control, Groups, Smart Actions, Work with Amazon Alexa/Google Assistant, etc.
For Cameras:
All Kasa cameras;
For smart plugs:
HS107,
KP200,
HS300/KP303,
KP400;EP40
For smart lights:
KL430/KL430E;
For smart switches:
Hs210KIT/HS210,
HS220;
For Smart router:
SR20.
So if you have any one of the devices above, you must create a Kasa account to add them to the app and control it. What's more, the remote control feature would be enabled by default on those devices once you set up, without an option to disable it.
PS: There is an easy way to check whether your Kasa device needs a Kasa account during configuration. You can download the Kasa APP, and log in as a Guest account. Click the + sign in the upper right corner to add a device. Select the model you want to configure. If this Kasa model requires a Kasa account during configuration, the APP will prompt "Kasa Account Required". If don't, you can continue the configuration process.
Is this faq useful?
Your feedback helps improve this site.