Fast Setup of Kasa Smart Devices – Work with Amazon Frustration-Free Setup (FFS)
Fast Setup of Kasa Smart Devices – Work with Amazon Frustration-Free Setup (FFS)
Do you have any Kasa smart devices of TP-Link? Or intend to have one? If the answer is yes, then you might want to know if there is a fast setup method that enables configuration in just a few steps before being ready to use. TP-link works with Amazon in supporting Frustration-Free Setup (FFS) for FFS-compatible devices, with which setup cannot be too easy.
What is Frustration-Free Setup?
As its name suggests, Frustration-Free Setup (FFS) is designed for easy setup of smart devices, with no difficulties of any kind. It simplifies setup to merely powering up your device. There is no need to manually set up each product following a string of steps – your FFS-compatible devices will connect to your home network automatically. With FFS, you don't have to configure your smart switch, smart plug and smart camera individually. This means a lot for Internet of Things (IoT) when you have many smart devices connected together to create a smarter network.
What do you need to use Frustration-Free Setup?
To enable Frustration-Free Setup, you need:
A helper device already connected to your home network. For example, Echo (2nd Gen and newer), Echo Dot (2nd Gen and newer), Echo Show, Echo Show 5, Echo Spot, and Echo Input, as well as select Fire TV devices and Fire tablets.
A new device (bought from amazon.com) compatible with Frustration-Free Setup, a smart plug for example.
Tick Link to my Alexa account and to TP-Link to simplify setup when buying from amazon.com.
The helper device will help connect your new device to your home Wi-Fi network. If you bought your new device elsewhere, then you have to set it up following its setup instructions.
How to Configure Kasa Smart Devices via Amazon Frustration-Free Setup?
How to configure Kasa Smart devices via Amazon Frustration-Free Setup? As easy as the following two steps: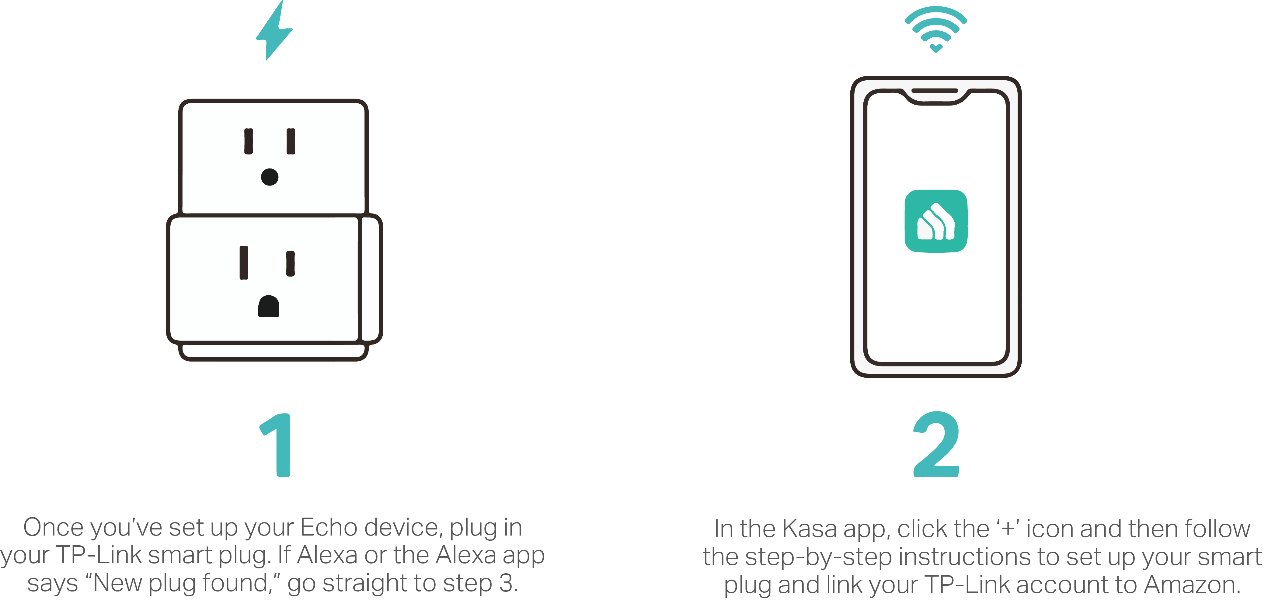 TP-Link has till now launched many Kasa smart plugs supporting FFS. Stay tuned for more compatible devices.