Basın Merkezi
>
Blog
>
What Is Home Network Security and How Do I Secure My WiFi Router?
What Is Home Network Security and How Do I Secure My WiFi Router?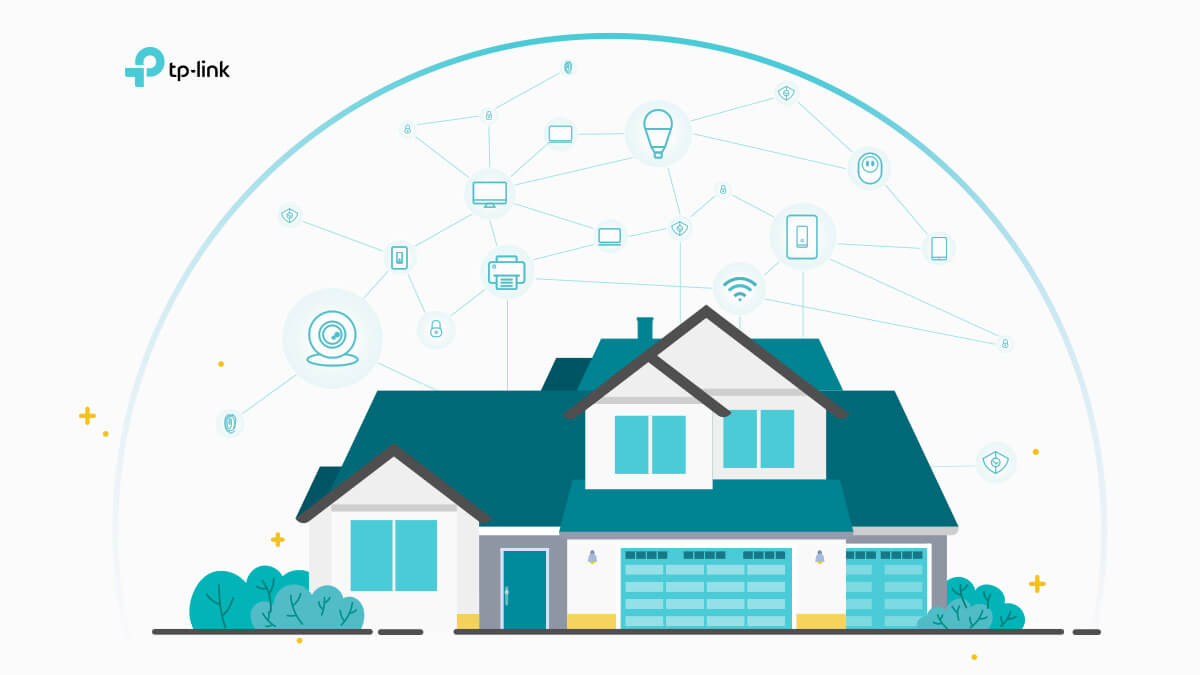 Home Network Security is much more than setting a password for your home WiFi. Your family members watch their favorite shows on your smart TV, purchase various goods online, enjoy games via the game console, and/or work from home. All kinds of vital data — identities, passwords, addresses, private photos, etc., are constantly connected to the internet through your home network.
While you may have heard of concepts like "Phishing" and "Malware" that hackers and viruses use to disguise themselves to access your home network in order to steal private information—or ruin your data—do you really know what it is and how to stop it? Home network security is the fundamental basis for protecting your family from dangers posed by those with malicious intentions. Here, we hope to provide a basic understanding of home network security and how to improve it.
How Do I Secure My Home Network?
How to Secure Your Router
Typically, the home network starts from a router and several connected devices. The router governs the data transmission between the home network and the internet. Your wireless router might be an obscure gadget compared to your beloved game console, smart TV, phone, or tablet, but it's the most vital defender against malicious external attacks. There are several changes you could make if you want your router to be harder to breach for hackers or malware:
Set a unique password for both your WiFi and router admin account.

Do not leave your router running with the default WiFi and administrator passwords. Hackers constantly try to break into devices using these publicly known credentials. It's also a good habit to change the password on a regular basis.

Keep the Firmware up to date.

Serving as the essential control code embedded into a network device, the firmware in a router sets the basic security standard for your home network, determining what devices can and cannot connect. Security patches and bug fixes will be inserted into the latest firmware to repair the recently exposed network vulnerabilities. A router with automatic updates is the best option, but you'll need to make sure you've enabled them.

Create a Guest Network.

Pretty much anyone will occasionally have visitors, and it's weird to reject if they ask for WiFi access, but who knows who or what might get into your network with them? The best solution for this problem is to set up a guest network, presuming your WiFi router supports the function. A guest network is fairly isolated from the home LAN network, visitors get internet access without the potential to get into your private data. You may even want to take things a step further by hiding your home WiFi's SSID, only connecting trusted devices to your home network, and periodically checking for new connected devices to ward off invaders.

Disable WPS and UPnP functions.

Some WiFi routers have the pair button or WPS button to make connecting easier as you won't have to enter the password to add new devices to your network. However, while it's convenient, it can also be exploited to get access to your home network.

Similarly, UPnP (Universal Plug and Play) is designed to make it easier for devices like routers and smart TVs to connect without complex configuration. But some malware programs target UPnP to get access to your home network.

If network security is a major concern for you, it's safer to turn off these shortcuts.
How to Pick a Secure Router
Choose a router with WPA3.

There is already plenty of work done to improve your home network security. Currently, nearly all home routers use WiFi Protected Access technologies (WPA-PSK/WPA2-PSK) for WiFi encryption to keep your passwords safe when you use them on the internet. WPA3 is the latest WiFi security protocol introduced by WiFi Alliance, and it provides more secure password encryption and enhanced protection against brute force attacks. If your home router doesn't support WPA3, the previous WPA2-AES standard is still reasonably robust. However, you really should consider replacing your router if it only supports the outdated WEP (Wired Equivalent Privacy) protocol.

Pick a router with security controls and antivirus.

It's a relief that today's manufacturers take security seriously and many models feature built-in security services and antivirus functions. These services help prevent network intrusions, enhance your data security and privacy, and remedy the vulnerabilities in your home network. You could save yourself the hassle of remembering and implementing the previous tips by just picking a secure router. There are also plenty of add-on safe box products to choose from if you don't want to replace your router.

Use a router with app management.

Router manufacturers are developing more sophisticated apps for home network management instead and moving away from troublesome web browser interfaces in the past few years. A dedicated router app with security functions continuously monitors your network security and keeps you aware of things to pay attention to by sending notifications to your phone or tablet any time there is an incident. This makes it easy to keep tabs on who's accessing your devices and lets you manage network access via your phone.
How to Keep the Internet Safe for Your Family
It's worthwhile to help your family develop good digital habits to help them avoid potential networking threats. There are numerous parental control functions to create individual profiles for your family members that allow you to limit what they can and can't do on their devices as well as manage how much time they spend online. It's an easy way to keep them away from dubious sites and a practical way to help them develop disciplined internet use according to their age.
Set Online Duration for Your Kids.

Children are spending more and more time online with every aspect of their lives becoming connected and tied to a screen. This leads them to be less active which in turn increases the risk of obesity and internet addiction. It's a good idea to help them develop healthy habits by managing their daily time online and creating schedules or curfews for when your kids are on their devices.

Block Unhealthy Content for Your Family.

A fully equipped home router with parental controls can block unhealthy and malicious content according to the manufacturer's professional filter library. You are also empowered to restrict your children's access to URLs with certain keywords or apps with age ratings.

Guard Your IoT Devices.

Smart home cameras can provide more peace of mind when you're away from home, but you don't want strangers accessing your devices and spying on your family. Generally, IoT devices will reveal multiple vulnerabilities when confronted with external intrusions. Therefore, it's important to provide your IoT devices with extra protection. A high-end router with IoT device protection service may not be low-cost, but it's a worthwhile investment if you're after the convenience of a smart life without compromising your home network security.
Take Control of Your Home Network with Ease
We've given you a few tips on how to ensure your home network security—most of them involving routers with advanced features. It would be remiss of us to not give some recommendations so you know where to start looking. With that in mind, we would encourage you to consider our Deco line mesh WiFi products.
TP-Link Deco products offer an excellent solution for easily taking control of your home network security. Not only will a mesh WiFi solution provide corner-to-corner whole home WiFi coverage with a single SSID, but it is also equipped with the advanced security features we mentioned previously.
TP-Link has developed the HomeCare™ service to give Decos the most comprehensive security of any whole home WiFi system currently available, so every device on your network is automatically protected from security threats.
HomeCare™ also includes powerful parental controls that are easy to use right from the Deco app, making it remarkably easy to schedule online time for your family as well as build a healthy internet environment through its advanced content filter.
The Deco series* supports the latest WPA3 protocol and provides hands-off WiFi that automatically updates to the latest security features and functionality.
Setup takes mere minutes with the Deco app, and you'll be notified immediately of any security concerns.
* Please visit WPA3 Compatibility to check for the compatible models.
Recommended Products
WiFi 6 Decos
WiFi 5 Decos
From United States?
Bölgeniz için ürünler, etkinlikler ve hizmetler alın.