Why cannot I find or connect to my wireless networks?
IF this is your first time connecting to Wireless please see the guide below:
How to connect to wireless networks on various operating systems?
If issues still persist, please click on Problem Category below for solutions:
If your computer/device cannot detect any available wireless networks around, you will have to check the settings on your computer/device, to make sure the wireless adapter is installed properly and enabled successfully. Contact the computer/wireless adapter/device's support for help if necessary.Can NOT find ANY available wireless networks:
I can find other networks, cannot find my wireless network:
If you can see other wireless networks in the available list but cannot find yours, please use the step below to check for issues:
1) Check the WLAN LED indicator on your wireless router/modem, and make sure it is on or flashing. Check Wi-Fi On/Off button,make sure Wi-Fi is enabled.


2) Make sure your computer/device is still in the range of your router/modem, try moving closer if you are currently too far away.
3) Check the wireless router settings, double check your Wireless Name, and make sure the Region/Country is selected correctly and wireless is set to broadcast. Please contact your router's support for help if you are not sure how to check router's settings.Note: Different countries have different laws about wireless channels. For example, the USA allows 2.4GHz channel from 1 to 11,while UK allows from 1 to 13. If you select the Region as UK or the Channel as 12/13 while you are in USA, your computer might not be able to pick up the signal. For more information, please click here.
I can find my wireless network, but cannot connect
1) Authenticating problem, password mismatch.Sometimes it will ask you to type in a PIN number when you connect to the wireless network for the first time. This PIN number is different from the Wireless Password/Network Security Key, usually you can only find it on the back of your wireless router/modem. If you cannot find the PIN or PIN failed, you may choose "Connecting using a security key instead", and then type in the Network Security Key/Wireless Password.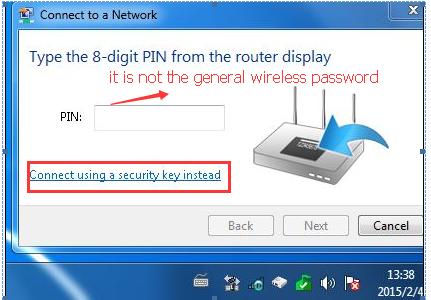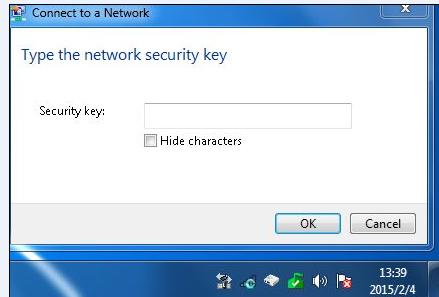 If it continues on saying network security key mismatch, it is suggested to confirm the wireless password on your wireless router/modem. Please contact your router's support for help if you don't know how to confirm the wireless password.
Note: Wireless password/Network Security Key is case sensitive.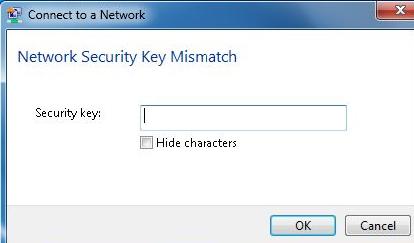 2) Windows was unable to connect to XXX/xannot join this network/Taking longer than usual to connect to this network.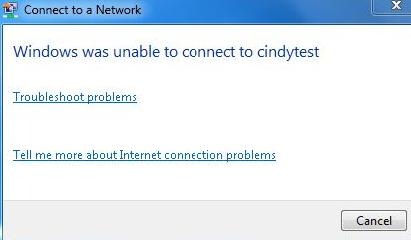 There are various causes of this kind of problem, wireless signal is too weak, there is too much interference, problems with the wireless adapter, and wireless settings on the router. Possible solutions are:
a. Check the wireless signal strength of your network, if it is weak (1~3 bars),please move closer to the router and try again.
b. Check the wireless settings on the router, make sure Wireless MAC Filtering is not enabled.
If it's enabled, make sure your device is in the allow/Whitelist list.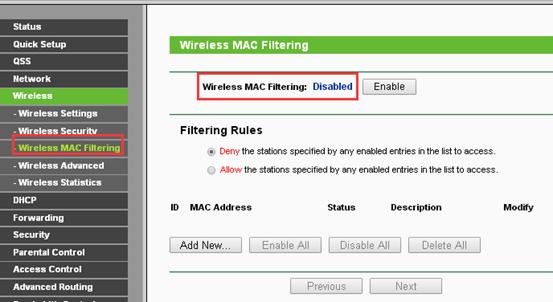 c. Change the wireless Channel of the router to 1, 6, or 11 to reduce interference from other networks. Please contact your router's support for help if you don't know how to change router settings.
d. Re-install or update the driver for your wireless adapter of the computer. Please contact computer/wireless adapter's support for help if you don't know how to update the driver.
e. Refer to FAQ 429 for more solutions.
Is this faq useful?
Your feedback helps improve this site.
From United States?
Get products, events and services for your region.