Troubleshooting for Deco upgrade Utility
Case one: Utility cannot be opened because the developer cannot be verified when using on Mac OS.
Solution for case one:
Click "Cancel" first, do not click "Move To Trash", refer to the picture on the left below.
After clicking "Cancel", please go to "System preferences>>>Security and Privacy", find the button "open anyway" and click it.
The Utility should be able to be opened after completing the above steps.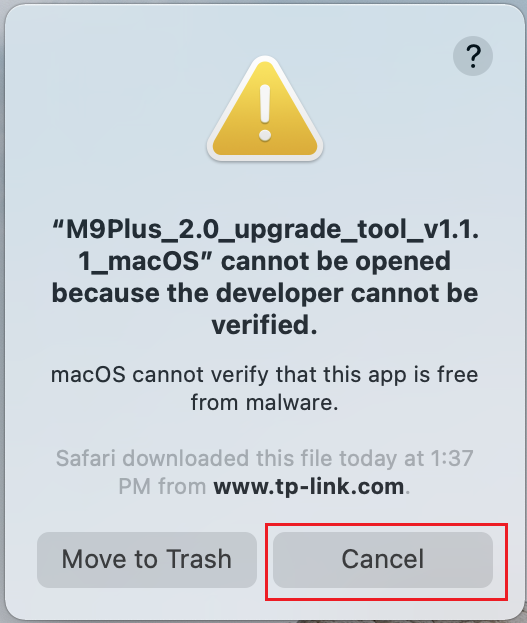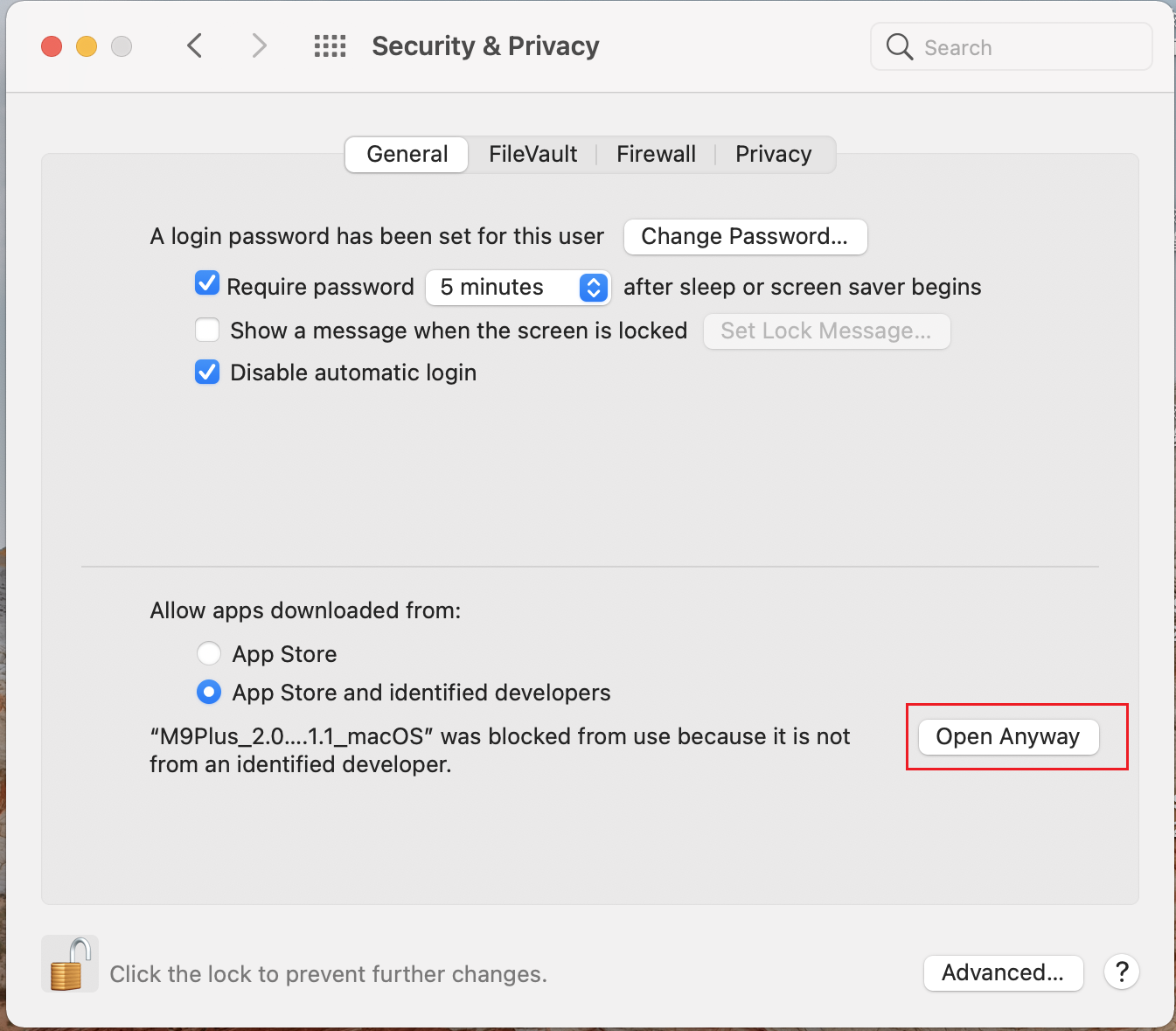 Case two: Utility error "Couldn't find main Deco"
Troubleshooting steps for case one:
Make sure the PC running this upgrade Utility is only connected to the Deco network (wired or wireless, both fine), and disconnect the PC from other gateways such as modem and ISP router.

Disable the VPN connection on the PC before opening the upgrade utility.
Disable any virtual adapters created by Virtual Machine programs. For example, on a Windows PC, you can go to Control Panel>Network and Internet>Network and sharing Center>Change Adapter Settings to disable the virtual adapters.



Case three: Utility error "Incorrect TP-Link ID or password"
Troubleshooting steps:
Make sure the same TP-Link ID and password can be used to log in to the Deco app on your phone when it's connected to the Deco network.
This upgrade utility is case-sensitive and it distinguishes uppercase and lowercase for the TP-Link ID. If you don't know the exact TP-Link ID, you may check it in your Deco app. Login to the Deco app and click the left top corner to check your TP-Link ID.
Make sure your TP-Link ID is the Owner of the Deco network, not a Manager.
There are two types of TP-Link IDs, the one created Deco network is called "Owner", and the "Owner" can authorize other TP-Link IDs to manage the Deco network, those other TP-Link IDs are called "Managers".
You may check it in the Deco app, and the example is displayed below: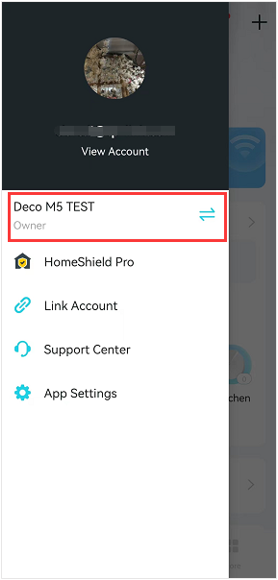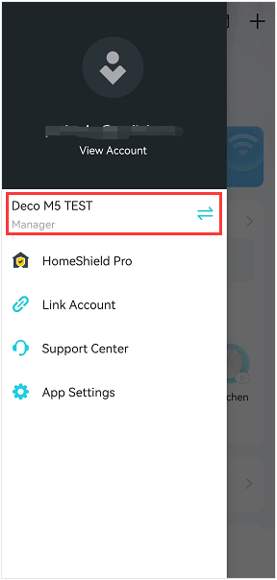 Note: The TP-Link ID is an email address that could be used for managing your Deco network, you may check it in the Deco app.
Still cannot log in to the Utility after finishing all steps?
Please contact us.
Is this faq useful?
Your feedback helps improve this site.
From United States?
Get products, events and services for your region.