What's a Deco Whole-Home Wi-Fi System and How it works?
Multiple Deco nodes working together can provide you a stable and reliable wireless connection and you can move freely from room to room on a single network and experience WiFi uninterrupted. Mesh WiFi allows you to sign in to your network with just one network name and one password to receive seamless WiFi throughout your home.
What's a Deco Whole-Home Wi-Fi System?
Mesh WiFi is a whole-home WiFi system built to eliminate dead zones and to provide uninterrupted WiFi throughout your home. Mesh systems enable devices in your network to have faster speeds, greater coverage, and a more reliable connection. While traditional routers broadcast WiFi from a single point, mesh WiFi systems have multiple access points.
When one unit links to the modem, that unit becomes the main hub. The other units (called "nodes") will capture and rebroadcast the router's signal. The result is an efficient wireless network that provides a strong signal no matter where you are.
How does it work?
Deco adopts TP-Link Mesh technology and provides the best wireless networking solution for home users.
True Seamless Roaming
Mesh devices share the same wireless network name and password, and support IEEE 802.11k/v to ensure seamless roaming experience. Some mesh devices may also support IEEE 802.11r to further accelerate roaming. Your phone or tablet automatically connects to the fastest mesh device as you move through your home. Switching from one mesh device to another is so smooth that it's unnoticeable, even during streaming.
AP Steering
A client roams to the AP(Access Point) with a stronger signal.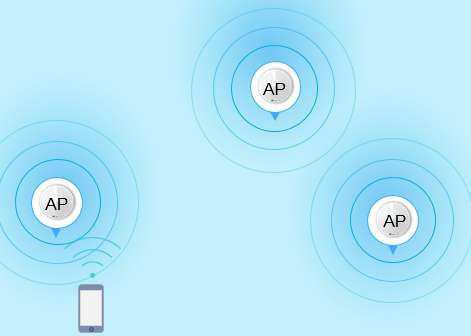 Adaptive Path Selection (APS)
In a network of multiple Deco nodes, APS will choose the best path(2.4GHz or 5GHz) to transmit data between two Deco units.
Ethernet Backhaul: If two Deco units are connected directly with an Ethernet cable(one of the Deco units works as an access point), then APS will prefer to transmit data with an Ethernet connection.
Powerline Backhaul: As for Deco P7, APS supports to choose the best path among the 2.4GHz band, 5GHz band, and powerline, to transmit data between two Deco units
Band Steering
Each Deco unit will intelligently detect the traffic load on its two Wi-Fi bands(2.4 GHz & 5 GHz). Once it finds one of the two bands is too busy(high network delay), it will move some of the devices on this band to the other one which is not busy.
Self-Healing
If one Deco has an issue, the system will automatically reroute data via the other Decos to make sure you stay online.
IoT Mesh
Unlike traditional smart hubs, TP-Link Mesh Technology provides whole-home IoT coverage with Wi-Fi, Bluetooth and Zigbee integrated into a single system. Enjoy the magic of your smart home in every room with TP-Link Mesh Technology. Say goodbye to countless hubs. (Only Deco M9Plus supports IoT)
IoT Compatibility list: https://www.tp-link.com/en/Deco-M9-Plus/compatibility/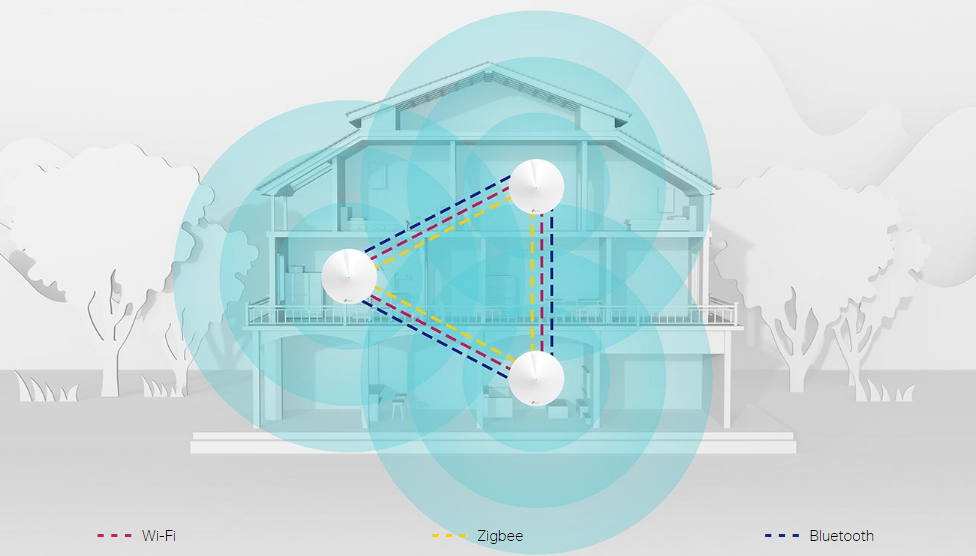 Wi-Fi 6 Mesh
Armed with Wi-Fi 6 technology, Deco whole-home mesh Wi-Fi is designed to deliver a huge boost in coverage, speed, and total capacity. Get on the latest mesh Wi-Fi to enjoy the future network that loads faster and connects more.


AI-Driven Mesh
Armed with AI Mesh technology, Deco automatically learns and improves itself from experience. This provides the ideal mesh Wi-Fi unique to your home and network environment.
Walkthrough your home and enjoy seamless streaming at the fastest possible speeds.
Advanced Algorithms: Automatically adjusts channel settings and transmission power levels of neighboring APs on the same network to provide strong wireless coverage while minimizing wireless interference.
Self-Learning Capability: Intelligently learns the network environment, client quality, and user behaviors to custom create the optimal Wi-Fi network.
Is this faq useful?
Your feedback helps improve this site.
From United States?
Get products, events and services for your region.