How to change Time settings on the Deco
Este artículo se aplica a:
When you move the Deco from one region to another, your Deco device time settings may be different from the real time, you can refer to the following steps to adjust the time settings manually to make your Deco device time set correctly.
Step 1
Refer to the link to log into the web management page of the Deco.
Step 2
Click on Advanced->System->Time Settings, select the correct Continent and Region, then click on Save.
Wait for 10 seconds until you see the notification Operation Succeeded, refresh this page, and then the time settings will change to the correct time.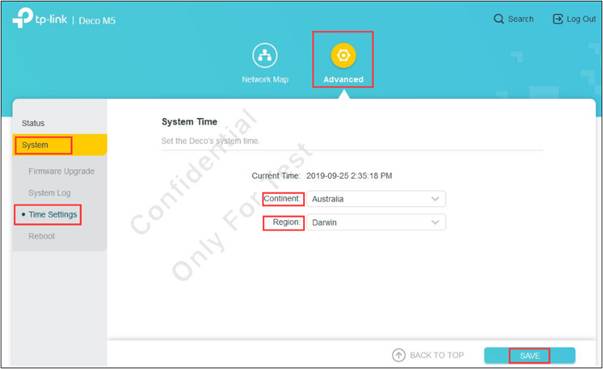 Note: Currently, some Deco models do not support web UI thus can't change the time settings manually. But don't worry, they will support in future firmware updates.
¿Es útil esta faq?
Sus comentarios nos ayudan a mejorar este sitio.
De United States?
Obtener productos, eventos y servicios para su región.