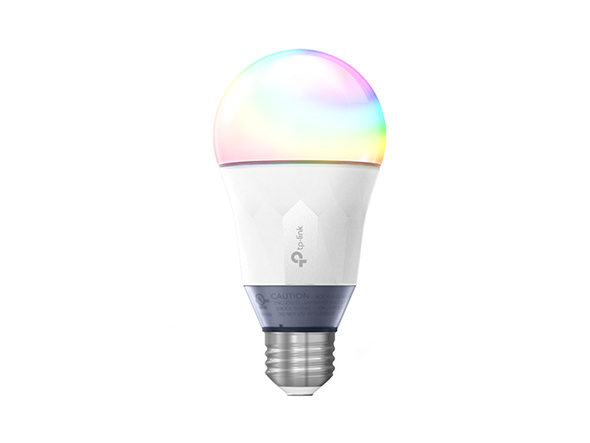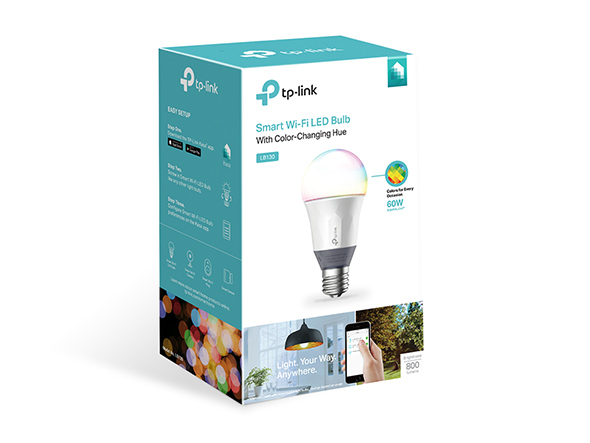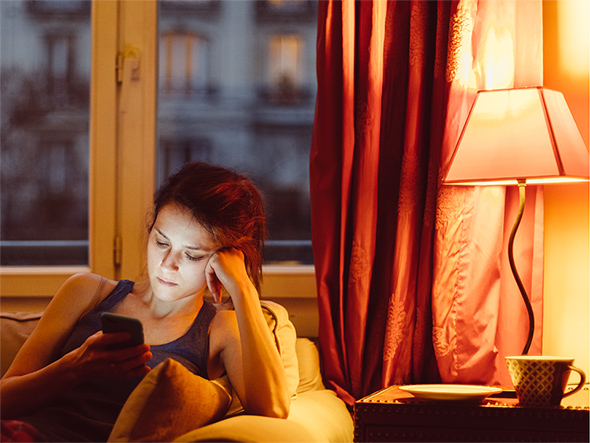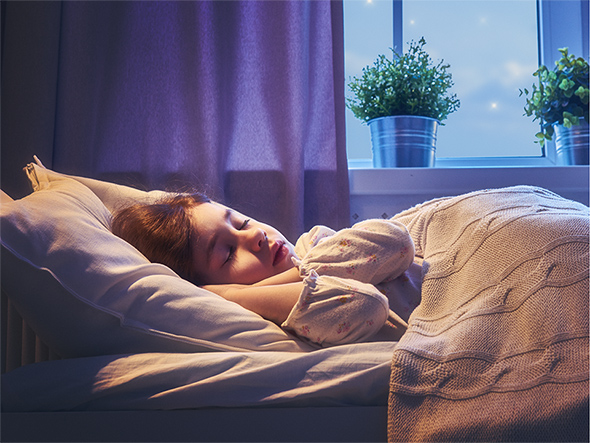 LB130
Smart Wi-Fi LED Bulb with Color Changing Hue
No Hub Required – Connect the bulb directly to your Wi-Fi at home
Manage Remotely – Control your lights from anywhere with your tablet or smartphone the free Kasa app (iOS, Android)
Color Changing Hue – Fine-tune colors for every occasion and adjust brightness as well as light appearance from soft white (2500k) to daylight (9000k)
Voice Control – Pair to Amazon Alexa and to enable voice control
Circadian Mode – Dynamically adjust light intensity and temperature to mimic natural light patterns
Save Energy – Reduce energy use up to 80% without brightness or quality loss compared to a 60W incandescent bulb
Compatibility – Compatible with Android, iOS and Amazon Alexa
Light. Your Way.
Smart Wi-Fi LED Bulb
With Color Changing Hue
LB130
No Hub Required
Remote Access
Colors for Every Occasion
Energy Saving
Control from Anywhere
Connect the LB130 to your home Wi-Fi network and control it directly from anywhere using the Kasa® app. Kasa lets you manage your lights with your smartphone or tablet, including adjusting color and brightness, setting schedules and scenes, and tracking energy used.
Color Changing Hue
With multiple colors and adjustable brightness, the LB130 offers even more lighting possibilities to suit your aesthetic, your environment and your mood for various occasions. You can go wild with your imagination!
Colors for every occasion

Cool to warm white:
2500K-9000K

800 lumens brightness1
160W incandescent equivalent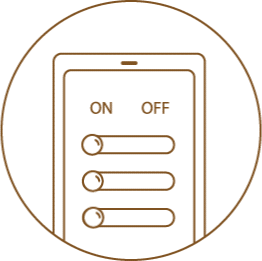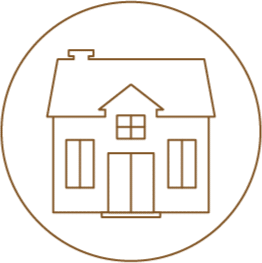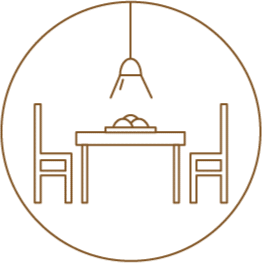 When you leave

Check if your lights are off

Returning home

Light your way inside

Having a party

Choose the perfect light for the occasion
LB130
normal bulb
Save Energy with LED Bulb
Reduce energy used by up to 80% without brightness or quality loss compared to a 60W incandescent bulb, and lasts up to 22.8 years.
Estimated energy cost:Standard 60W Incandescent Bulb: $7.23
Estimated energy cost:LB130 Smart Wi-Fi LED Bulb: $1.32 per year
*based on 3 hours/day, 11 cents/kWh; cost depends on rates and use
Enjoy Peace of Mind
Schedule the LB130 Smart Bulbs around your life and have them to turn on, off, and adjust their light appearance to suit your preference. They can even adjust automatically to changing sunset and sunrise times so it comes on when it gets dark and turns off as the sun comes up.
Customize and Set Scenes
Change the color and intensity as you wish, navigate the tunable white light from warm to cool until you feel comfortable. Smart Wi-Fi bulbs can be controlled separately or as a group, and your favorite settings can be saved as scenes accessible in Kasa app.
Reading scene

Set lighting to help see clearly while you get into a great book.

Dinning scene

Create an intimate and cozy atmosphere for a romantic dinner.

Home Party scene

Enliven the room with
perfect lighting.

Good Night scene

Turn off the lights and
keep a few dimly lit..
Wake Up with Sunrise
Circadian Mode automatically matches light appearance to the time of day by adjusting brightness and warmth as the sun rises and sets. Wake up refreshed and fall asleep easily with natural lighting.
Away Mode
Improve your home security when you're not there by turning your lights on and off at different times, giving the appearance that you're home.
Compatible with Android, iOS and Amazon Alexa
The LB130 can pair with Amazon Echo, Dot, Tap and other supported devices for voice control, and the free Kasa app lets you control the smart Wi-Fi bulb from any Android (4.1 and higher) or iOS (iOS 8 and higher) device.
Red
Protocolo
IEEE 802.11b/g/n
Tipo de Wi-Fi
2.4GHz, 1T1R
Requisitos del Sistema
Android 4.1 o superior, iOS 8 o superior
GENERAL
Contenido del Paquete
Bombilla Inteligente LED Wi-Fi LB130, Guía de instalación rápida
Certificación
EMC, RoHS, CE
Lamp Base
E27
Ambiente
• Temperatura de Funcionamiento: -15 ºC ~ 40 ºC
• Humedad de Funcionamiento: 85% HR NC max
Bulb Lifetime (to 50% brightness level)
25000 Hrs min @Ta=25C
Peso
180g
Dimensiones del Paquete
171*104*79mm (6.7 x 4.1x 3.1 in)
Estado de Trabajo
Tunable
Sí (solo vía app y cloud)
Typical Lumen Output
800lm
Input Power (Actual power draw in Watts)
11W
Stand-by (Light off) power
0.5W Max
Color Temperature
2500K-9000K y RGB completo
Rated input Voltage
HV 220-240V 50/60Hz
Beam Angle
180 Grados
Dimmable
Sí (solo vía app y cloud)
Color Changing Hue
Sí (solo vía app y cloud)
Otros
Requisitos del sistema
Android 4.1 o superior, iOS 8 o superior
De United States?
Obtener productos, eventos y servicios para su región.