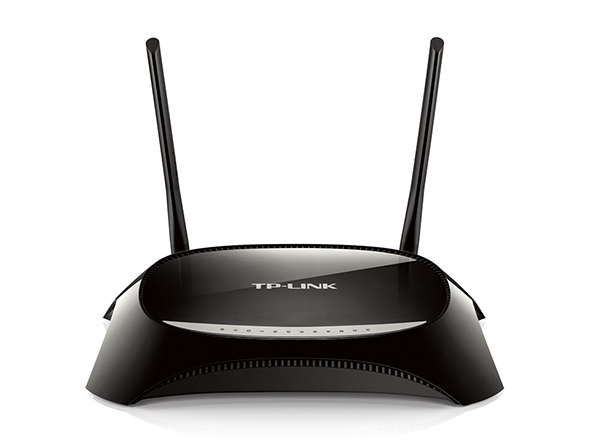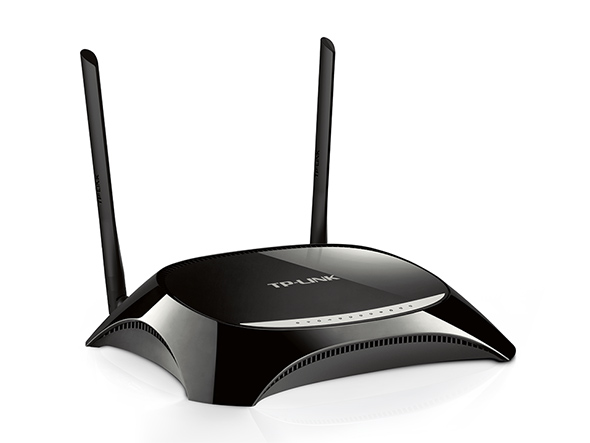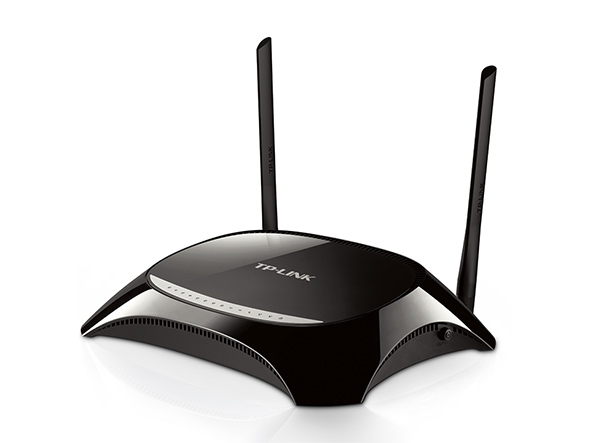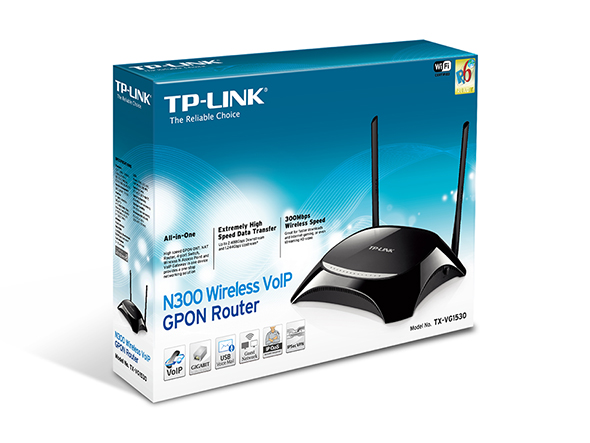 TX-VG1530
N300 Wireless VoIP GPON Router
All-in-One: High speed GPON ONT, NAT Router, 4-port Switch, Wireless N Access Point and VoIP Gateway in one device providing a one-stop high speed networking solution
Extremely high access speed of up to 2.488Gbps downstream and 1.244Gbps upstream
Various call features such as caller ID, call waiting, call holding, call forwarding, call restrictions, 3-way conference calls, voice activity detection and voicemail
USB 2.0 Port for storage sharing, printer sharing, FTP Server, Media Server and Voice Mailbox
What This Product Does
TP-LINK's N300 Wireless VoIP GPON router TX-VG1530 is a next-generation Gigabit Passive Optical Network (GPON) integrated access device (IAD), ideal Fiber to The Home solution. It's an incredibly robust all-in-one device allowing users to access a high-speed internet connection via its GPON port and share it wirelessly at 300Mbps wireless speeds. With its VoIP functions, users can save on phone costs using traditional land lines or VoIP telephony services with caller ID, call waiting, call holding, call forwarding, 3-way conference calls and voice mail functionality. TX-VG1530 provides a perfect terminal solution and future-oriented service supporting capabilities for FTTH deployment.
High-speed GPON Service
Compliant with the ITU-T G.984 GPON standards, TX-VG1530 supports maximum downstream rates of up to 2.5Gbps and upstream rates of up to 1.25Gbps. With this technology and four Gigabit ports, users can enjoy high-speed GPON services and bandwidth-intensive multimedia applications such as interactive gaming, video streaming and real-time audio much easier and faster than ever before.
All-in-one Device
With a GPON modem, 300Mbps wireless AP and VoIP telephony, the TX-VG1530 is everything your home or office needs to be fully connected. Users can share a high-speed wireless internet connection while holding conference calls and saving costs on long distance calls.
VoIP Calls
With 2 FXS ports, users can make or receive phone calls over the Internet simply by connecting the device to their existing telephone set. With the ability to access VoIP networks, users can deliver free communications between branch offices and client sites by making VoIP calls just as easy as dialing an extension number.
Complete Telephone Functionality
The TX-VG1530 is a fully functional telephony device supporting caller ID, call waiting, call holding, call forwarding, call restrictions, 3-way conference calls, voice activity detection and voicemail functions, ensuring that users have access to all the features that they would enjoy with traditional telephone services while providing them with better management capabilities for those features.
Versatile USB Sharing Ports
Using the TX-VG1530's multi-functional USB port, users can share printers, files and media either throughout the network at their home or office with several different computers or even away, using the device's FTP server functions so that you never have to part with your files. Users have the added benefit of adding voicemail functionality to their device with attached USB storage that they can access over the internet.
Easy Remote Management
TX-VG1530 supports the ONT Management and Control Interface (OMCI), which makes it easy to configure, activate and manage remotely from an Optical Line Terminal (OLT).
CARACTERÍSTICAS DE HARDWARE
Interfaz
1 puerto SC/APC GPON
4 puertos 10/100/1000Mbps RJ45 LAN
2 puertos RJ11 FXS
1 puerto USB 2.0
Botones
1 botón de encendido
1 botón de encendido Wi-Fi
1 botón WPS
1 botón de Reset
Fuente de Alimentación Externa
12VDC/1.5A
Estándares Inalámbricos
IEEE 802.3, 802.3u
Dimensiones
10.1 × 7.0 × 2.0 in. (256 × 177 × 51 mm)
Tipo de Antena
Omnidireccional
Ganancia de Antena
2 × 5dBi
Estándares GPON
ITU G.984.1
ITU G.984.2
ITU G.984.3
ITU G.984.4
Módulo Óptico
Class B+
Longitud de Onda Óptica
Transmite a 1310nm
Recibe a 1490nm
Distancia de Transmisión
0 ~ 20Km Max
Ancho de Banda
Bajada hasta 2.488Gbps
Subida hasta 1.244Gbps
CARACTERÍSTICAS INALÁMBRICAS
Estándares Inalámbricos
IEEE 802.11b, 802.11g, 802.11n
Velocidad Inalámbrica
Hasta 300Mbps (dinámico)
Frecuencia
2.400-2.4835GHz
Potencia de Transmisión
<20dBm(PIRE)
Funciones Inalámbricas
Activar/desactivar señal inalámbrica, Bridge WDS, WMM, Estadísticas inalámbricas
Seguridad Inalámbrica
Encriptaciones 64/128-bit WEP, WPA / WPA2,WPA-PSK/ WPA2-PSK y Filtrado MAC inalámbrico
VoIP FEATURES
VoIP Standards
SIP (RFC3261), ITU-T G.729/G.722/G.711a/G.711
VoIP Function
Caller ID, Call waiting, Call holding, Call forwarding
Calling restriction,3-way conference call
Voice activity detection (VAD)
USB Voicemail
CARACTERÍSTICAS DE SOFTWARE
Calidad de Servicio
7 T-CONTs, 4095 puertos GEM
Distingue prioridades usando una clasificación por aplicación
Distintas colas de transmisión
Seguridad
Firewall NAT, SPI
Filtrado por MAC / IP / URL
Firewall para ataques de Denegación de Servicio (DoS), SYN Flooding, Ping of Death
Vinculación de direcciones IP y MAC
IPv6
IPv6 and IPv4 dual stack
Gestión
OMCI
Configuración basada en Web
Interfaz de línea de comandos, SSL para TR-069
SNMP v1/2c
Actualización del firmware a través de la Web
Tipo de Conexión WAN
PPPoE, IP dinámica, IP estática, modo Bridge
Soporta múltiples conexiones WAN
DHCP
Servidor, cliente, Lista de clientes DHCP,
Reserva de direcciones, relay DHCP
Reenvío de Puertos
Servidor virtual, Activación de puertos, DMZ, ALG, UPnP
DNS Dinámico
DynDns, NO-IP
VPN Pass-Through
Permite el paso a túneles PPTP, L2TP e IPSec
Características Avanzadas
SN, Contraseña, Autenticación SN+ con contraseña
FEC tanto para bajada como subida, encriptación AES
Asignación de ancho de banda dinámico (DBA) soporta NSR/SR
802.1Q VLAN, Rutas estáticas, RIP v1/v2 (opcional);
IGMP v1/v2 /v3
Compartición por USB
Soporta Samba(Almacenamiento)/Servidor FTP/Servidor de medios/Servidor de impresión
Otros
Certificaciones
CE, FCC, RoHS
Contenido del Paquete
Módem-router GPON TX-VG1530
Cable Ethernet RJ-45
Guía de instalación rápida
CD de Recursos
Adaptador de corriente
Requisitos del sistema
Microsoft® Windows® 98SE, NT, 2000, XP, Vista™, Windows 7, Windows 8, MAC® OS, NetWare®, UNIX® o Linux.
Factores Ambientales
Temperatura de Funcionamiento: 0℃~40℃ (32℉~104℉)
Temperatura de Almacenamiento: -40℃~70℃ (-40℉~158℉)
Humedad de Funcionamiento: 10%~90% sin condensación
Humedad de Almacenamiento: 5%~90% sin condensación
De United States?
Obtener productos, eventos y servicios para su región.