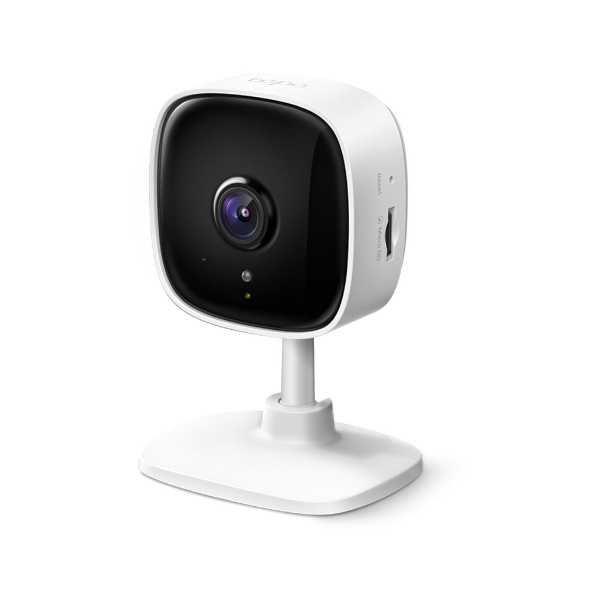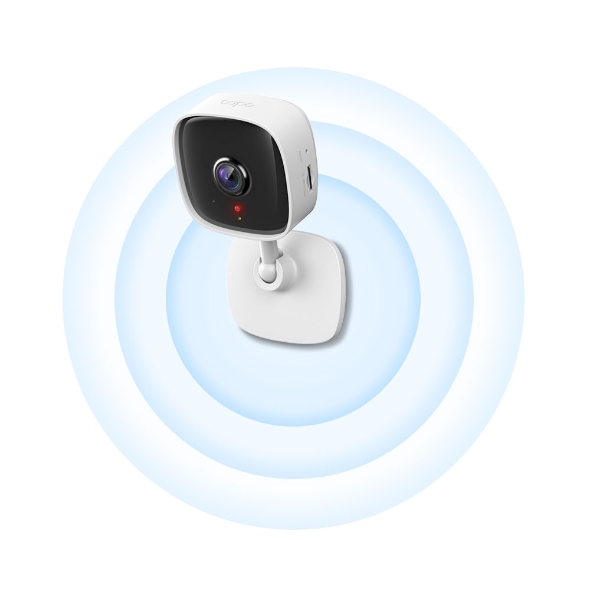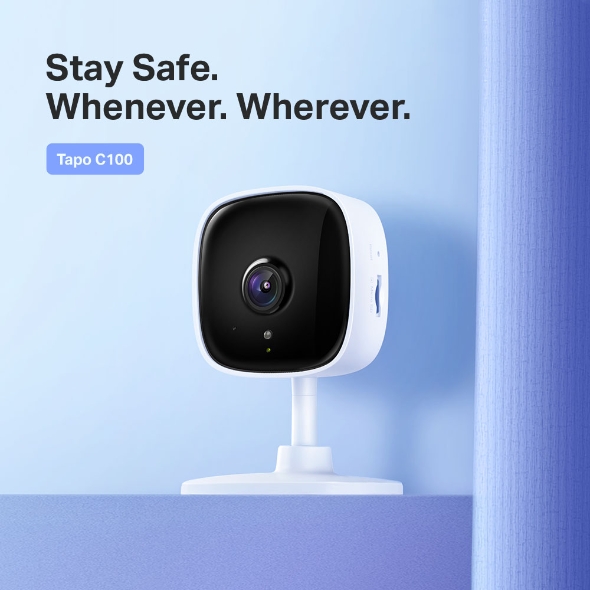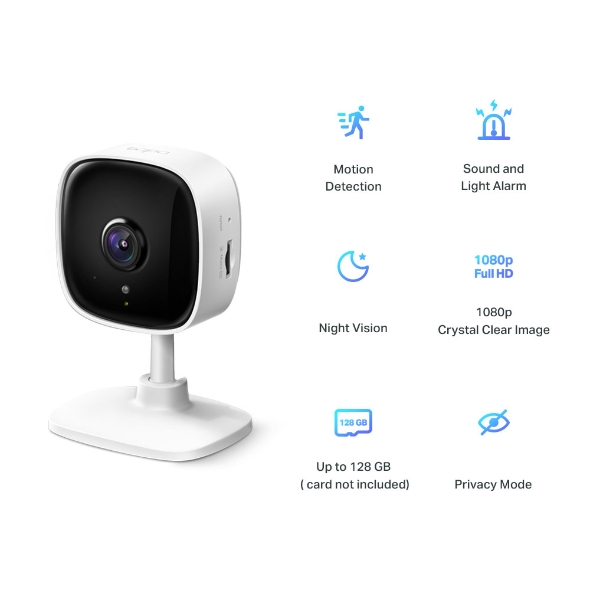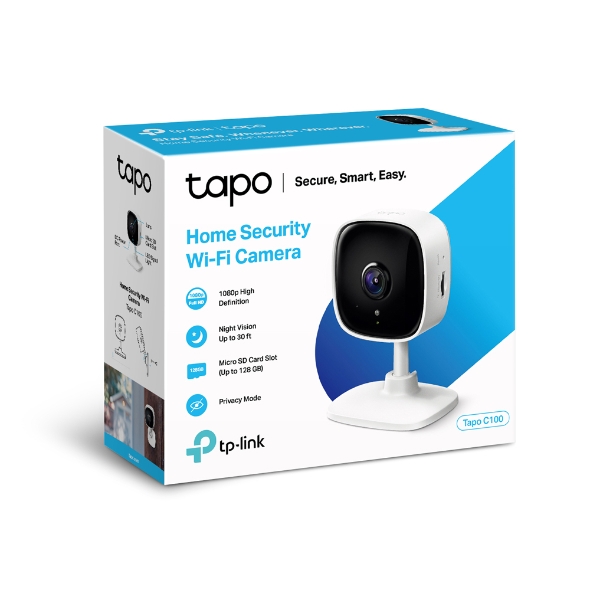 Tapo C100
Cámara Wi-Fi de Seguridad para Casa
Vídeo de Alta Definición: Captura todos los detalles con una definición de 1080p.
Visualización Nocturna Avanzada: Incluso de noche, ésta cámara propociona una distancia visual de hasta 9 metros.
Notificaciones y Detección de Movimiento: Recibe una notificación si algo sospechoso es detectado.
Alarma de Luz y Sonido: Active efectos de luz y sonido, ahuyentando a cualquier visita no deseada.
Audio de Doble Vía: Comunícate con los demás gracias al micrófono y altavoz incorporados.
Almacenamiento Seguro: Soporta tarjeta MicroSD Card (hasta 128 GB).
Gestión y Configuración Sencilla - GEstiona todo con la app Tapo.
Segura, Inteligente, Fácil.
Mantente Seguro.
Cuándo y Dónde Sea.
Cámara Wi-Fi de Seguridad para Casa
Tapo C100
Detección de Movimiento

Alarma de Sonido y luz

Visión Nocturna

1080p
Imagen Nítida como el Cristal

Hasta128 GB
(tarjeta no incluida)

Modo Privacidad
Detección de Movimiento
Recibe una notificación siempre que la cámara detecta un movimiento y visualiza un clip de vídeo de ese movimiento para una inspección más detallada.
También puedes personalizar tu experiencia ajustando las zonas a detectar movimiento, asegurando la captura en las zonas que realemnte interesan.
Visión Nocturma
No despiertes a los pequeños al abrir un poco la puerta donde duermen. Míralos desde tu teléfono gracias a la visión nocturna de hasta 9,1 metros. Podrás relajarte, y ellos una buena noche de sueño.
HVídeo de Alta Definición
Definición de vídeo de 1080p proporciona una mayor claridad y detalle gracias a un mayor número de pixels.
La identificación y reconocimiento a larga distancia es así más fácil.
Audio de dos Vías
Comunícate con los que quieres gracias al micrófono y altavoz incorporado.
Hey, Lucky, fuera de la mesa!
Protege Tu Privacidad
Tu privacidad está asegurada gracias al modo privacidad y a la tarjeta de almacenamiento local.
Modo Privacidad

Cierra la vigilancia para proteger tu privacidad cuándo te convenga.

Almacenamiento local

Una tarjeta microSD con almacenamiento de hasta128 GB, equivale a 384 hotas (16 días) de imágenes. (en base a condiciones de laboratorio)
Sistema de Alarma
La cámara no solo te envía notificaciones cuándo se detecta un movimiento, también acciona luces y sonidos como alarma.
Comparte Momentos Memorables
S Guarda esos momentos inolvidables y comparte con tus seres quieridos. Las cámaras Tapo siempre están disponibles para grabar cada momento inovidable.
A Tap Leads to What Matters Most
The free Tapo app puts everything you need at your fingertips.
Choose a specific camera and locate what you want according to date.

The camera would automatically record videos based on your schedule, no matter whether it detects motion or not.

See more you want from different devices, as it contains 4 views in one page and supports up to 32 cameras in one app. Tap one for a more detailed view.
Download the Tapo app
Turn on your camera and plug it in
Follow the in-app guide
Easy setup with Tapo app
Red
Seguridad
128 Bit AES Encryption with SSL/TLS
Wireless Rate
11 Mbps (802.11 b)54 Mbps (802.11 g)150 Mbps (802.11 n)
Frequency
2.4 GHz
Wireless Security
WPA, WPA2-PSK

VIDEO
Video Compression
H.264
Frame Rate
15 fps
Video Streaming
1080p
SYSTEM
Regulatory Certification
FCC, IC, CE, NCC
System Requirements
iOS 9+, Android 4.4+
ENVIRONMENT
Operating Temperature
0-40 °C (32-104 °F)
Storage Temperature
-40-70 °C (-40-158 °F)
Operating Humidity
10-90% RH Sin Condensación

Storage Humidity
5-90% RH Sin Condensación
POWER
Camera input
3 Meter Power Cable
PACKAGE CONTENTS
Package Contents
Cámara Tapo C100
Adaptador de Corriente
Guía de Inicio Rápido
Tornillos de Montaje
Plantilla de montaje
HARDWARE
Button
Botón Reset
Indicator LED
Sistema LED

Adapter Input
100-240V, AC, 50/60 Hz, 0.3 A
Adapter Output
9.0 V / 0.6 A
Dimensions (W x D x H)
67.6 x 54.8 x 98.9 mm (2.7 x 2.1 x 3.9 in)

Cámara
Sensor de Imagen
1/3.2"
Resolución
1080p Full HD
Lentes
F/NO: 2.0, Longitud Focal: 3.3 mm

Night Vision
850 nm IR LED (up to 30 ft)
AUDIO
Comunicación de Audio
Audio Doble Sentido
Audio Input & Output:
Micrófono y Altavoz
De United States?
Obtener productos, eventos y servicios para su región.