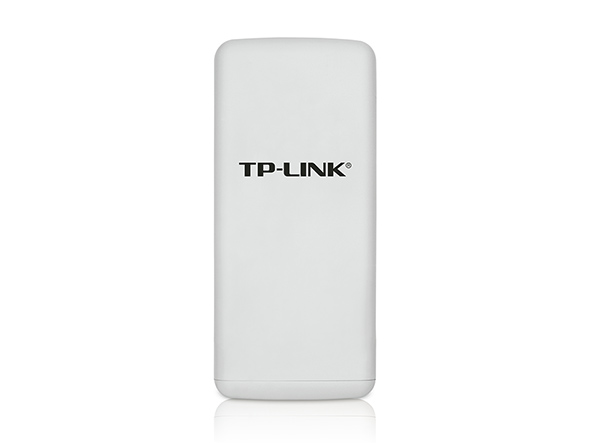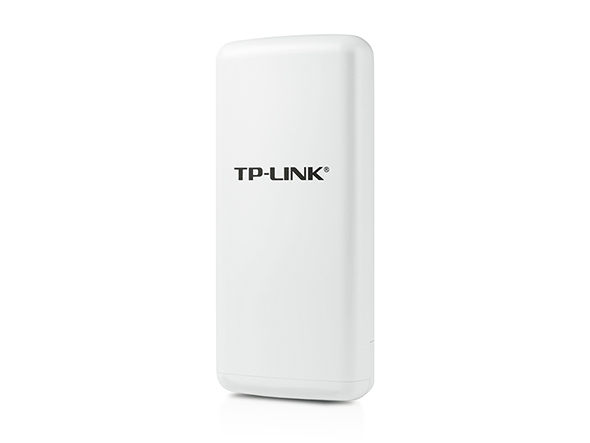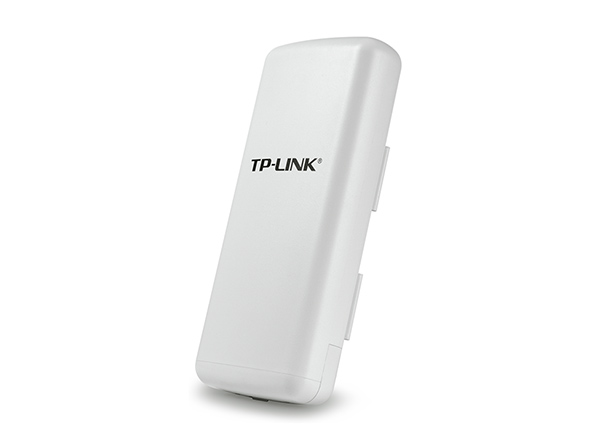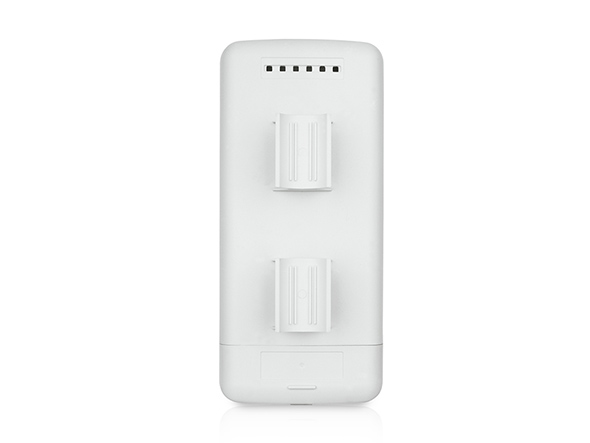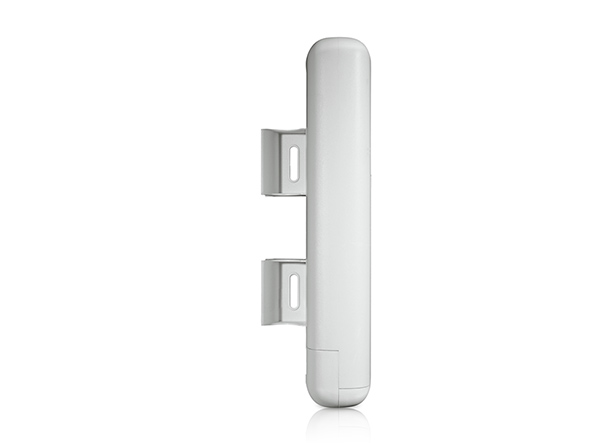 TL-WA5210G
CPE d'extérieur sans fil à forte puissance 2,4 GHz.
Répond aux exigences de la norme IEEE 802.11b/g, vitesse sans fil jusqu'à 54 Mbps.
Modèle à boîtier étanche et protection antifoudre 4 000 V/15 KV ESD.
Antenne bipolarisée 12 dBi pour établir une connexion sans fil longue distance jusqu'à 2Km en utilisant une antenne externe (en option).
Forte puissance pour renforcer la portée du signal et la vitesse de connexion.
Passive Power over Ethernet pour un déploiement flexible.
TP-LINK High Power Wireless Outdoor CPE is dedicated to WISP CPE solutions and long distance wireless network solutions.
It is an outdoor multi-function access point designed for small businesses,
offices and the home with outdoor networking requirements.
Durable, Reliable Outdoor Wireless Solution
Outdoor Wireless Products are often faced with more extreme environments, including intense heat, rainfall, and even lightening. All of these factors may damage the device, preventing normal operation; while there are many "outdoor products" on the market, there are a large number that cannot operate smoothly in outdoor environments. TP-LINK's outdoor access point provides stronger protection for durable and reliable operation in more intense outdoor environments. We mean it when we say 'Outdoor' Wireless.
Weatherproof

Material Design

Built with an outdoor weatherproof enclosure and high temperature durability material inside, including an aluminum antenna and high quality components, the CPE can be used in various weather conditions, from dry to humid, in temperatures from -30 degrees to 70+ degrees.
15KV

ESD Protection

Electrostatic discharge is a serious issue in solid state electronics, especially in dry environments. The integrated circuits in products can suffer damage form high electrostatic voltages. TP-LINK's built-in ESD protection circuit prevents this form happening and ensures reliable operation.
4000V

Lightning Protection &


Grounding Terminal

Integrated

One of the big challenges of outdoor products are thunder storms, where high voltage lightning strikes can damage the device's integrated circuits from the antenna to the Ethernet ports. TP-LINK provides an integrated grounding terminal and 4000V lightning protection to prevent storm/lightning surges.
The Power to Go the Distance
The outdoor environment is good for wireless transmissions due to line of sight (no barriers) and less signal reflection,
providing the possibility of long distance wireless transmissions.
High
Power

and High

Sensitivity

The device features high power, just like a high-volume speaker to make your sound (wireless signal) travel further; with high sensitivity, just like a high-sensitivity headset, allowing the AP to detect and receive the weakest signals. These two aspects working together, ensure the signals can go further and bring higher speeds at the same distance than normal ones.
12dBi

Dual Polarized Antenna

The CPE contains a powerful 12dBi Dual-Polarized antenna located within the casing to provide maximum transmission distances and connection stability. The Dual Polarized antenna can be set to vertical or horizontal to be compatible with a large number of WISPs.
1. WISP Client
Client router mode for WISP service
2. Internet Sharing
Connect ultra-long-distance network over wireless
3. Wireless Surveillance
Long range surveillance over wireless
CPE510
CPE210
TL-WA7510N
TL-WA7210N
TL-WA5210G

Wireless Performance

Wireless Speed

5GHz 300Mbps

2.4GHz 300Mbps

5GHz 150Mbps

2.4GHz 150Mbps

2.4GHz 54Mbps

Transmit Power

27dBm

27dBm

27dBm

27dBm

27dBm

Antenna

13dBi

9dBi

15dBi

12dBi

12dBi

MIMO

√

√

-

-

-

Coverage Range

15km+

5km+

5km+

5km+

2km+

Hardware

Processor

560MHz

560MHz

400MHz

400MHz

180MHz

Memory

64MB DDR2

64MB DDR2

32MB DDR

32MB DDR

16MB DDR

Compatibility

802.11a/n

802.11b/g/n

802.11a/n

802.11b/g/n

802.11 b/g

External Antenna Interface

-

-

1 * RP-SMA

1 * RP-SMA

1 * RP-SMA

Weatherproof Enclosure

√(IPX5)

√(IPX5)

√

√

√

Dual Ethernet Ports

√

√

-

-

-

PoE Passthrough

√

√

-

-

-

Grounding Terminal

√

√

√

√

√

Lightning Protection over
Ethernet Cable

√

√

-

-

-

ESD Protection

15kV

15kV

15kV

15kV

15kV

Lightning Protection

6kV

6kV

4kV

4kV

4kV

Power Supply

24V Passive PoE
Adapter
24V Passive PoE
Adapter

12V Power Adapter + Passive PoE Injector

Software

Operation Modes

AP / Client / Bridge / Repeater / AP Client Router (WISP Client) / AP Router Mode

MAXtream TDMA Mode

√

√

-

-

-

Channel Bandwidth

5/10/20/40MHz

5/10/20/40MHz

20/40MHz

20/40MHz

20MHz

Transmit Power Control

Stepping 1dBm

Stepping 1dBm

Stepping 3dBm

Stepping 3dBm

-

Antenna Alignment

√

√

√

√

√

Throughtput Monitors

√

√

-

-

-

Spectrum Analyzer

√

√

-

-

-

Iperf Speed Test Tool

√

√

-

-

-

Pharos Control Supported
(Central Network Management Application)

√

√

-

-

-
Wireless Networking for Elevators

TP-Link Omada offers a wireless solution for elevators: a wireless point-to-point link delivering a throughput of up to 867 Mbps. Wireless coverage extends to the entire shaft to connect surveillance cameras or digital signage directly to your network. Record real-time video to an NVR with virtually no hard wiring required—so there are no cables to wear out.

Easy Installation and Auto-Paring
Stable Connections at High-Speeds
Ideal for Elevator Camera
No Complex Cabling
Multi-Customer and Multi-Site Management
Peru WISP

TP-Link Helps WISP to Provide Reliable Wireless Connectivity in Peru

Peru WISP

TP-Link Helps WISP to Provide Reliable Wireless Connectivity in Peru

"The performance of CPE was better than expected, working stable even with -85 dBm of received power." —David Grillo, Engineer, Kroton
CARACTERISTIQUES MATERIELLES
Interface
1 10/100Mbps Auto-Sensing RJ45 Port(Auto MDI/MDIX, PoE)
1 External Reverse SMA Connector One Grounding Terminal
Bouton
Reset Button
Alimentation externe
12VDC / 1.0A Linear PSU
Standards WiFi
IEEE 802.11g, IEEE 802.11b
Dimensions (LxPxH)
10.4 × 4.7 × 3.2 in. (265x120x83mm)
Antenne
12dBi Dual-Polarized Directional Antenna
Faisceau d'antenne
Horizontal: 60° Vertical: 30°
Protection
15kV ESD Protection,
4000V Lightning Protection
Grounding Terminal Integrated
Caractéristiques WiFi
Fréquence
2.4-2.4835GHz
Débit du signal
11g: Up to 54Mbps(dynamic)
11b: Up to 11Mbps(dynamic)
Sensibilité de réception
802.11g 54M: -76dBm 48M: -78dBm 36M: -82dBm 12M: -91dBm 9M:-92dBm 802.11b 11M:-90dBm 5.5M:-92dBm 1M:-98dBm
Puissance de transmission
<20dBm (EIRP, For countries using CE Standards)
<27dBm (Peak Output Power, For countries using FCC Standards)
Modes WiFi
AP Router Mode AP Client Router Mode (WISP Client) AP/Client/WDS Bridge/Repeater mode
Fonctions WiFi
WDS Bridge, Wireless Statistics
Sécurité WiFi
SSID Enable/Disable MAC Address Filter 64/128/152-bit WEP Encryption WPA/WPA2/WPA-PSK/WPA2-PSK (AES/TKIP) Encryption
Portée WiFi
2km with Integrated Antenna 15km Maximum (High gain directional antenna required)
Fonctions avancées
Up to 60 meters PoE is supported
Provides 4-level signal LED indicator
Autres
Certification
CE, FCC, RoHS
Contenu de l'emballage
TL-WA5210G
Power Supply Unit
Power Injector
Resource CD
Quick Installation Guide
Système requis
Microsoft Windows 98SE, NT, 2000, XP, Vista™ or Windows 7, MAC OS, NetWare, UNIX or Linux.
Environnement
Operating Temperature: -30°C~70°C (-22℉~158℉)
Storage Temperature: -40℃~70℃ (-40℉~158℉)
Operating Humidity: 10%~90% non-condensing
Storage Humidity: 5%~95% non-condensing
Récompenses

Selection of Experts

TL-WA5210G got Selection of Experts award from it-word in Russia 2011 Russia

2011, Russia
De United States?
Infos produits, événements, services pour votre pays.