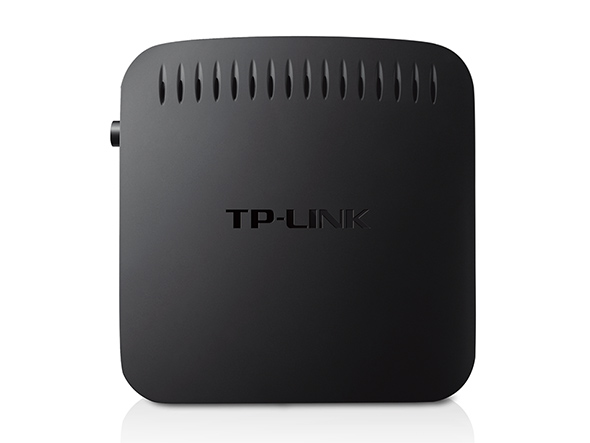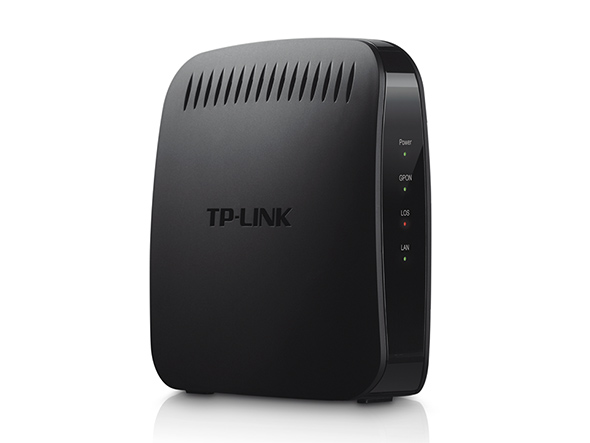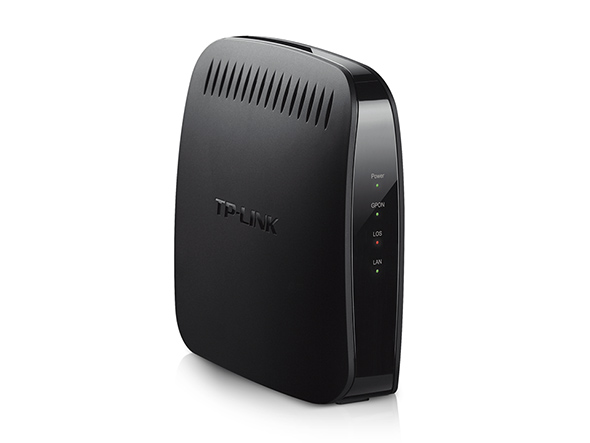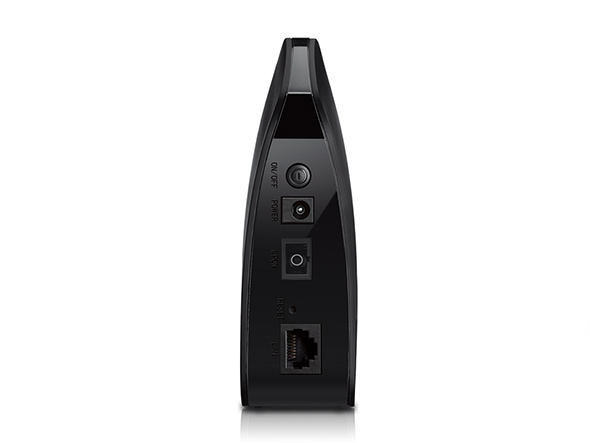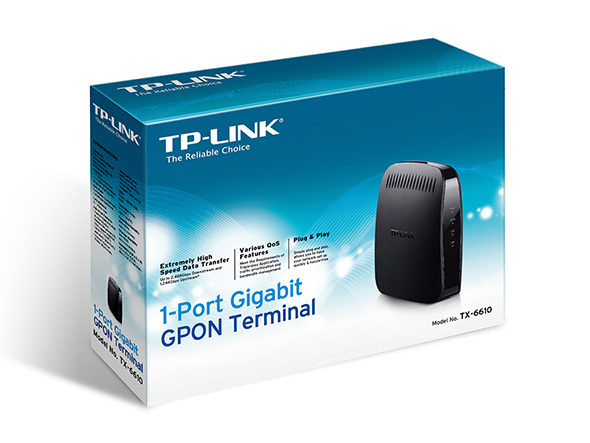 TX-6610
Terminal pour Réseau Optique Passif Gigabit
Répond aux normes ITU G.984.1, ITU G.984.2, ITU G.984.3 & ITU G.984.4, fourni une compatibilité complète avec les réseaux GPON
Débit descendant : jusqu'à 2.488Gbps ; Débit montant jusqu'à 1.244Gbps.
Accès Fibre et port Gigabit délivrent des débits de données incroyablement rapides.
Prise en charge de la gestion à distance OMCI (ONT Management Control Interface)
Fonctionnalités
Le TX-6610 de TP-LINK est un Terminal pour Réseau Optique Passif Gigabit (GPON) de dernière génération, idéal pour les solutions FTTH (Fibre à domicile). C'est un incroyable appareil robuste permettant à l'utilisateur d'accéder à une connexion Haut Débit Fibre via ses ports GPON et Gigabit. Avec un débit allant jusqu'à 2.488Gbps le TX-6610 offre des performances de transferts élevée pour garantir de la Voix sur IP fluide, et une expérience vidéo HD inoubliable.
CARACTERISTIQUES MATERIELLES
Interface
1 port 10/100/1000Mbps RJ45
1 port SC/UPC
Bouton
1 Bouton de mise sous/hors tension
1 bouton Reset
Alimentation externe
9VDC/0.6A
Standards IEEE
IEEE 802.3, 802.3u, 802.1Q
Débits de données
Débit descendant : jusqu'à 2.488Gbps
Débit montant : jusqu'à 1.244Gbps.
Dimensions (LxPxH)
102.7 x 37.9 x 106.9mm
Distance
0~ 20Km Max
Standards GPON
ITU-T G.984.1, G.984.2, G.984.3, G.984.4
Module Optique
Class B+
Récepteur
ADP-TIA
Transmetteur
Laser DBF
Longueur d'onde
Montant : 1310nm
Descendant : 1490nm

CARACTERISTIQUES LOGICIELLES
Qualité de Service QoS
Service Flow Classification based on MAC Address/VLAN/ IP Address /DSCP /L4 port
802.3x flow control
Schedule rules Support SP/WRR/SP+WRR
Upstream Priority Label Support 802.1D User Priority
Rate Limit and Traffic shaping
Congestion Control Support Tail-Drop/WRED/RED
VLAN
802.1Q tag VLAN
VLAN transparent mode/VLAN translation mode/VLAN trunk mode
Sécurité
AES Encryption
Packet Filter based on MAC Address/VLAN/IP Address/L4 port
MAC Address/Broadcast /Multicast/VID/IP Address Based ACL
Illegal Frame/Illegal Multicast Filtering
Administration
Managed by Web, OMCI and Telnet
Specified the management IP/MAC
Reset to Factory default by Reset button or Web UI
Real-time statistics, Optical Diagnostic, System Log
Caractéristiques avancées
Authentification basée sur le N° de SERIE et un Mot de Passe
N° de série générés automatiquement ou spécifiés manuellement
Upstream and Downstream FEC
Dynamic Bandwidth Allocation(DBA) support NSR/SR
Up to 7 T-CONTs and 4095 GEM Ports
Optical power detection, Dying Gasp
Terminal Silent mechanism
802.3as Ethernet Frame Extend/802.3az EEE Energy Conservation /Ethernet port loop testing
IGMP
IGMP v2/v3
IGMP Snooping
Autres
Certification
CE, FCC, RoHS
Contenu de l'emballage
TX-6610
Cordon Ethernet
Guide d'installation rapide
Mini CD de Ressources
Transformateur d'alimentation
Système requis
Microsoft® Windows® 98SE, NT, 2000, XP, Vista™ or Windows 7, Windows 8, MAC® OS, NetWare®, UNIX® or Linux.
Environnement
Température de fonctionnement : 0℃ à 40℃ (32℉ à 104℉)
Température de stockage : -40℃ à 70℃ (-40℉ à 158℉)
Humidité de fonctionnement : 10 % à 90 %, sans condensation
Humidité de stockage : 5 % à 90 %, sans condensation
De United States?
Infos produits, événements, services pour votre pays.