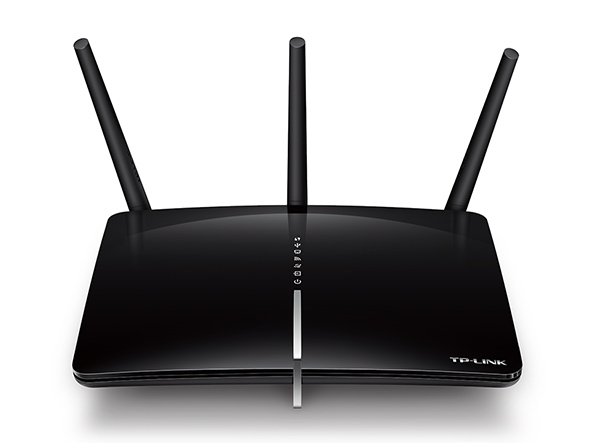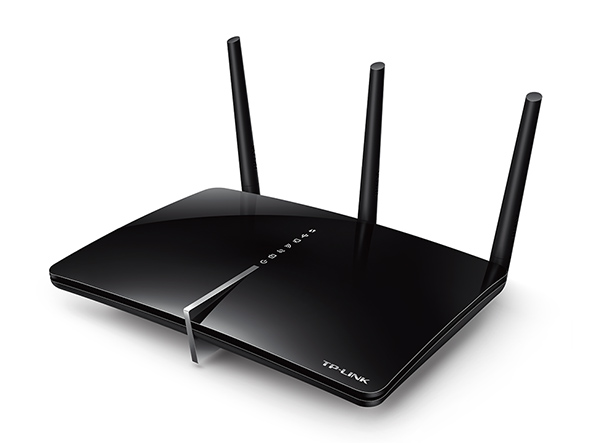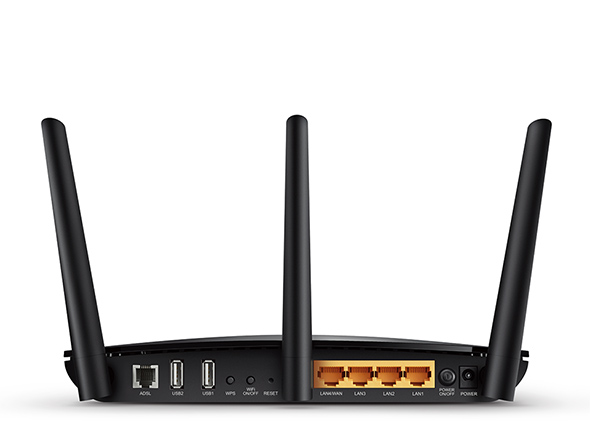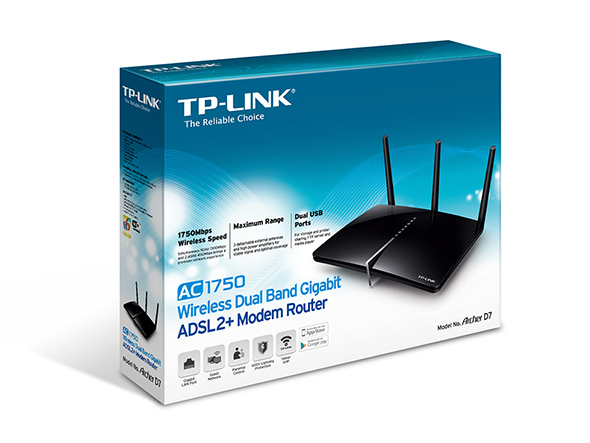 Archer D7
Modem Routeur Gigabit ADSL2+ WiFi Double Bande AC1750
La norme 802.11ac - La nouvelle nénération Wi-Fi
Vitesse sans fil simultanée de 450Mbps sur la bande 2.4GHz et 1350Mbps sur la bande 5GHz pouvant atteindre une bande passante totale de 1.75Gbps
Allie les fonctions d'un modem ADSL2+, d'un point d'accès sans fil N et d'un routeur 4 ports Gigabit.
Ethernet WAN (EWAN) offre une autre option de connectivité haut débit pour les modems câbles, fibres ou ADSL/VDSL
2 Ports USB 2.0 pour le partage de stockage, le partage d'imprimante, le serveur FTP, le serveur Média et la boîte vocale.
Home

Wireless Speed

Various Application

Wired Connection

USB Sharing

ADSL/EWAN Port

Rich Functionality

Delicate Design

Comparison Chart
802.11ac - La nouvelle génération Wi-Fi
Coming with the next generation Wi-Fi standard – 802.11ac,
L'Archer D7 TP-LINK arrive en même temps que le standard Wi-Fi, la norme 802.11ac 3 fois plus rapide que la norme 802.11n avec laquelle il reste compatible en délivrant des débits combinés allant jusqu'à 1.75Gbps. Avec 1.3Gbps sur la bande des 5GHz et 450Mbps dans la bande des 2.4GHz, l'Archer D7 est le meilleur choix pour diffuser des vidéos HD sans difficultés, jouer en ligne et réaliser toutes les tâches massivement consommatrices de bande passante.
5GHz
2.4GHz
802.11n802.11ac
Connexions double bande à 1.75 Gbps !
L'Archer D7 travaille sur les deux bandes Wi-FI de 2.4 et 5GHz, permettant ainsi des performances Wi-Fi étonnantes. L'utilisation simultanée des deux bandes vous offre la flexibilité d'utiliser deux réseaux dédiés - avec une confortable réserve de bande passante pour tous vos besoins.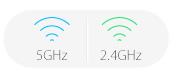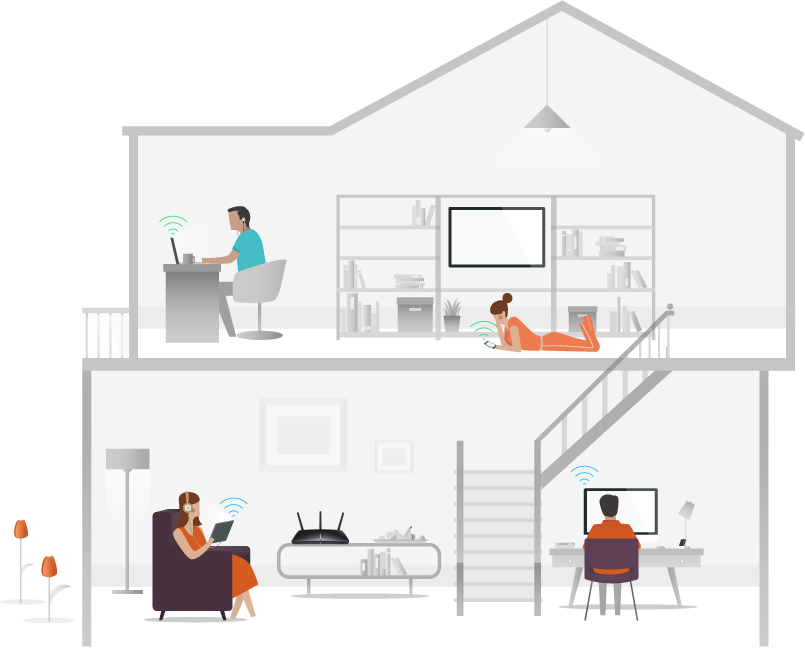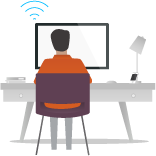 Connexions Gigabit pour des transferts à vitesse max
Avec un port WAN et 4 ports LAN tous Gigabit, la vitesse de transfert peut être 10 fois plus rapide qu'avec des connexions Ethernet standard. L'Archer D7 est un commutateur puissant capable de supporter un réseau filaire rapide et robuste.
/res/images/overview/archer-d7/rotation_first.gif
/res/images/overview/archer-d7/rotation_second.gif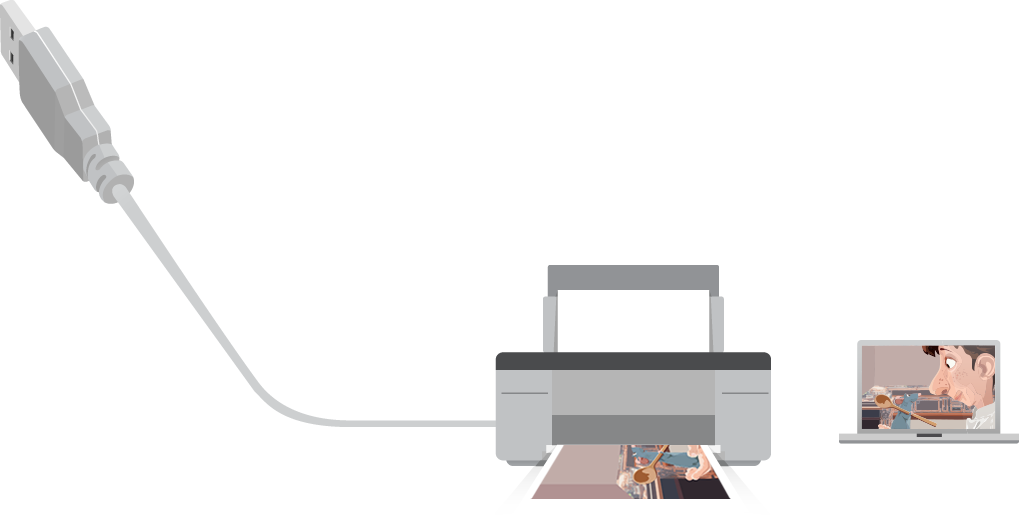 Stockage et partage facile
Avec deux ports USB 2.0 multifonctions, vous pouvez partager imprimantes, fichiers et médias avec plusieurs appareils au travers de votre réseau local ou via le serveur FTP quand vous êtes en déplacement.
Port LAN ou WAN - Connectivité polyvalente
L'Archer D7 prend en charge l'ADSL ou toute autre source Ethernet WAN (E-WAN),
pour permettre aux utilisateurs d'avoir le choix de connecter ce produit quelque soit leur accès Internet :
ADSL, Câble ou Fibre optique en utilisant soit le modem ADSL intégré soit le port LAN/WAN.
Cette fonction unique rend plus facile la migration d'une technologie
une autre sans occasionner un remplacement d'appareil.
Réseau invités Le réseau Wi-Fi invités offre un accès sans fil à vos invités en les isolant de votre réseau domestique ou de travail afin d'en garantir la sécurité.
Contrôle parental qui permet aux parents ou aux administrateurs d'établir des règles d'accès pour les enfants ou le personnel de l'entreprise.
Assistant de configuration
multi-langue permettant un processus
d'installation rapide et sans difficultés
pour tout public
Le produit supporte les adresses IPv6,
cette fonction est fondamentale
pour la prochaine génération Internet.
Simple, Elegant, Modern
Inspired by modern architectural style and a well
suited gentleman, Archer D7's exterior design
delivers a conception of simplicity and elegance,
and with gentle curves and fine crafting to
emanate quality.
The metal frame from the middle of the housing
plays a supporting role in the structure of the
shell body and achieves better cooling, while
also reflects the front LED indicators to look like
a continuation of itself.
The introduction on the lower right corner of the
metal TP-LINK Logo provides the whole design with
more texture and a better out-of-the-box experience.
Watch the Archer D7 video
TP-LINK | Wireless ADSL2+ Modem Routers
Archer D7
Archer D5
TD-W8980
TD-W8970
TD-W8960N
Products
AC1750 Wireless
Dual Band
Gigabit ADSL2+
Modem Router
AC1350 Wireless
Dual Band
Gigabit ADSL2+
Modem Router
N600 Wireless
Dual Band
Gigabit ADSL2+
Modem Router
300Mbps
Wireless N
Gigabit ADSL2+
Modem Router
300Mbps
Wireless N
ADSL2+
Modem Router
Standards
IEEE 802.11ac/
n/g/b/a
IEEE802.11ac/
n/g/b/a
IEEE 802.11n/
g/b/a
IEEE 802.11n/
g/b
IEEE 802.11n/
g/b
Wireless Speed
1300Mbps
450Mbps
867Mbps
450Mbps
300Mbps
300Mbps
300Mbps
300Mbps
Wireless Range
EWAN
√
√
√
√
√
Gigabit Ports
√
√
√
√
-
USB 2.0 Ports
2
2
2
2
-
IPv6
√
√
√
√
√
CARACTERISTIQUES MATERIELLES
Interface
1 ports WAN/LAN 10/100/1000 Mbps
3 ports LAN 10/100/1000 Mbps
1 port RJ11
2 ports USB 2.0
Bouton
Interrupteurs marche/arrêt :
1 pour le WiFi
1 pour l'alimentation électrique
Boutons poussoirs
1 pour la fonction WPS
1 pour la réinitialisation du produit
Alimentation externe
12VDC/2.5A
Standards IEEE
IEEE 802.3, 802.3u, 802.3ab
Standards ADSL
Full-rate ANSI T1.413 Issue 2
ITU-T G.992.1(G.DMT), ITU-T G.992.2(G.Lite)
ITU-T G.994.1 (G.hs), ITU-T G.995.1
Standards ADSL2
ITU-T G.992.3 (G.DMT.bis),
ITU-T G.992.4 (G.lite.bis)
Standards ADSL2+
ITU-T G.992.5
Dimensions (LxPxH)
229 x 160 x 37mm
Type d'antenne
3 antennes 2.4 & 5 GHz amovibles
(Connecteurs RP-SMA)
Gain de l'antenne
3 × 2dBi for 2.4GHz and 3 × 3dBi for 5GHz
Caractéristiques WiFi
Standards WiFi
IEEE 802.11ac/n/a 5GHz
IEEE 802.11n/g/b 2.4GHz
Débit WiFi
5GHz: Up to 1300Mbps
2.4GHz: Up to 450Mbps
Fréquence
2.4GHz & 5GHz
Débit du signal
5GHz jusqu'à 1300Mbps
2.4GHz jusqu'à 450Mbps
Puissance de transmission
<20dBm(EIRP)
Fonctions WiFi
Activer/Désactiver la radio sans fil, Pont WDS, WMM, statistiques sans fil
Sécurité WiFi
64/128-bit WEP, WPA/WPA2, WPA-PSK/WPA2-PSK encryption, Wireless MAC Filtering
Planification WiFi
Planification de l'activation du WiFI
CARACTERISTIQUES LOGICIELLES
Qualité de Service QoS
WMM, contrôle de la bande passante
Sécurité
Pare-feu NAT
Pare-feuSPI
Filtrage MAC / IP / URL
IPv6
IPv6 et IPv4 double stack
Supporte tunnels IPv6 : DS-Lite, 6RD, 6 à 4
Support de connection IPv6 de type : PPPoEv6, DHCPv6, Statique IPv6
Modes opératoires
Modem routeur ADSL, Routeur sans fil
Administration
Web Based Configuration(HTTP),
Remote management,
Telnet management,
Command Line Interface,
SSL for TR-069,
SNMP V1/V2C,
Web Based Firmware Upgrade,
CWMP(TR-069),
Diagnostic Tools
DHCP
Serveur, Client, Liste de clients DHCP, Réservation d'adresses
Redirection de port
Serveur virtuel, déclenchement de ports, UPnP, DMZ
DNS dynamique
DynDns, NO-IP
VPN Pass-Through (ne bloque pas un lien VPN)
PPTP, L2TP, IPSec Passthrough
Protocoles ATM/PPP
ATM Forum UNI3.1/4.0
PPP over ATM (RFC 2364)
PPP over Ethernet (RFC2516)
IPoA (RFC1577/2225)
PVC - jusqu'à 8 PVCs
Fonctions avancées
Parental Control
Network Address Translation (NAT);
Port Mapping (Grouping), Static Routing, RIP v1/v2 (optional);
DNS Relay, DDNS, IGMP V1/V2/V3
Partage USB
Partage de Stockage
Serveur FTP
Serveur Média
Serveur d'impression
Réseau invité
1 réseau invités 5GHz
1 réseau invités 2.4GHz
IGMP
IGMP snooping V1/V2/V3
IGMP Multicast
VPN IPsec
10 tunnels VPN IPSec
VPN LAN-to-LAN
Main, Aggressive Negotiation Mode
DES, 3DES, AES128, AES192, AES256 Encryption Algorithm
MD5, SHA1 Authentication Algorithm
Manual, IKE Key Management Mode
Dead Peer Detection (DPD)
Perfect Forward Secrecy (PFS)
Autres
Certification
CE, FCC, RCM, RoHS
Contenu de l'emballage
1 Archer D7
1 Splitter ADSL RJ11
1 Câble RJ-11
1 Câble Ethernet RJ-45
1 Guide d'installation rapide
1 Mini CD de ressources
1 Transformateur CA/CC
Système requis
Microsoft® Windows® 98SE, NT, 2000, XP, Vista™ ou Windows 7, MAC® OS, NetWare®, UNIX® ou Linux.
Environnement
Température de fonctionnement : 0℃~40℃
Température de stockage : -40℃~70℃
Humidité de fonctionnement : 10 %~90 %, sans condensation
Humidité de stockage : 5 %~90 %, sans condensation
De United States?
Infos produits, événements, services pour votre pays.