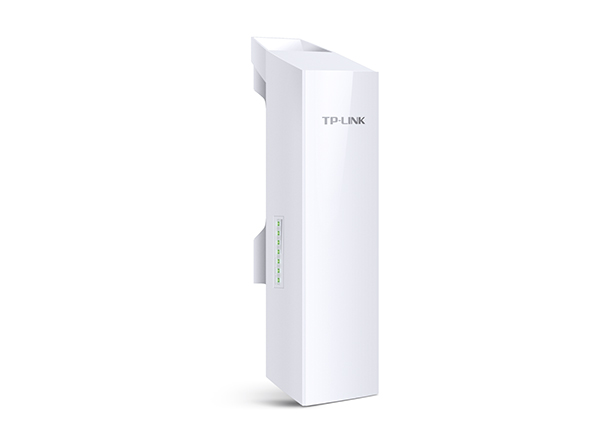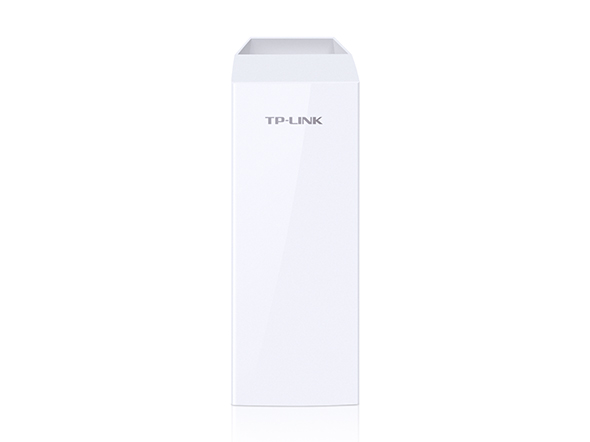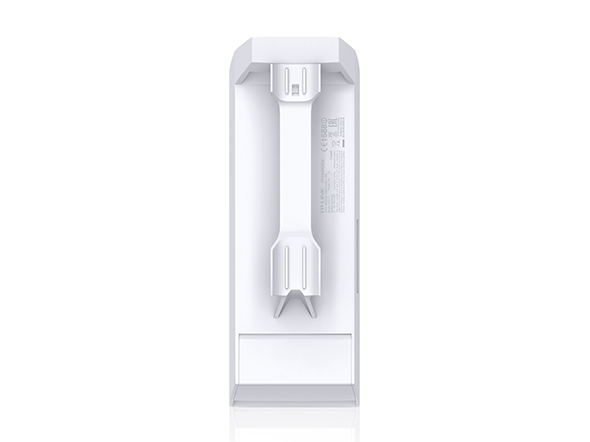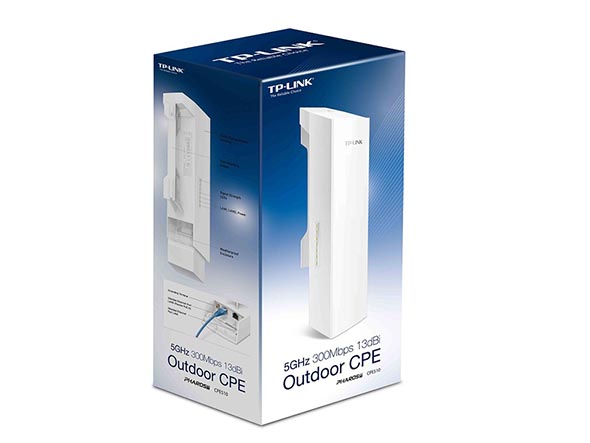 CPE510
CPE Extérieur 5GHz 300Mbps 13dBi
Antenne interne directionnelle MIMO 2x2 bi polarisée 13dBi
Puissance de transmission ajustable entre 0 et 27dBm/500mw*
Conception optimisée pour des transmissions longue portée pouvant dépasser 2km**
Technologie TP-LINK Pharos MAXtream TDMA (Time Division Multiple Access), améliorant les performances de débit, capacité, latence idéale pour les usage Point / Multipoints
Système d'administration logiciel centralisé : Pharos control
Modes opératoires : Point d'accès, Client, Répéteur, Routeur point d'accès, Routeur client point d'accès (WISP)
L'adaptateur PoE passif fourni permet une distance de 60m entre le CPE et sa source d'alimentation afin de le réinitialiser à distance
Connections Point-to-Multi-Point
Le CPE Extérieur 5GHz 300Mbps 13dBi, TP-LINK CPE510 est dédié aux réseaux professionnels Wi-Fi externes bon marché. Avec son application d'administration centralisée, il est le CPE idéal dans les application de couverture Wi-Fi Point à Point ou Point à Multipoints. Des performances professionnelles associées à une conception orientée utilisateur font du CPE510 un choix idéal tant pour les professionnels que pour les particuliers.
Conception matérielle
Avec des composants de la gamme Qualcomm Atheros enterprise, des antennes à gain élevé et matériaux de haute qualité, un boîtier spécialement conçu et une alimentation électrique PoE, CPE510 est spécifiquement conçu pour une utilisation en extérieur et peut fonctionner parfaitement sous la plupart des latitudes, avec des températures de fonctionnement allant de -30 ℃ à 70 ℃
CPU Qualcomm Atheros enterprise 560MHz
Radio Wi-Fi conçu pour des émissions à puissance élevée et une haute sensibilité de réception
Système d'antenne évolué
Antenne interne bi-polarisée à gain élevé et
réflecteurs métallique dédiés garantissent gain plus élevé
et interférences moindres.
co-polarisation V
co-polarisation H
Transmission de données en Wi-Fi au-delà de 2km
Spécifiquement conçu pour les utilisations en extérieur, idéal pour les transmissions de données longues distance, le CPE510 a été testé à plus de 2km (avec antenne spécifique optionnelle)
2km+
Technologie MAXtream TDMA TP-LINK
Quand le nombre d'utilisateurs connectés au réseau s'accroit, la charge du réseau Wi-Fi et les collisions augmentent occasionnant entre CPE et utilisateurs connectés une chute du débit effectif et celà impacte l'expérience utilisateur. Pour atténuer ces effets, le CPE510 met en oeuvre la technologie MAXtream TDMA TP-LINK.
Pharos Control – Système d'administration centralisée
Le CPE510 est livré avec un logiciel d'administration centralisée qui aide les utilisateurs à administrer aisément tous
les appareils compatibles dans leur réseau à partir d'un seul ordinateur sur lequel il est installé. Des fonctions telles la
découverte d'appareil, surveillance d'état, mise à jour du logiciel et maintenance du réseau peuvent être gérées en utilisant le logiciel Pharos control.
PharOS
Le système d'administration WEB permet au professionnels de définir des configurations plus spécifiques
5GHz 300Mbps 13dBi Outdoor CPE
CPE510
Built-in 13dBi Dual-polarized
Directional Antenna
AP / Client / Repeater / AP Router /
AP Client Router (WISP) operation modes
6000V Lightning Protection
Weather Proof Enclosure
15KV ESD Protection
Passive PoE Adapter
CPE510
CPE210
TL-WA7510N
TL-WA7210N
TL-WA5210G

Wireless Performance

Wireless Speed

5GHz 300Mbps

2.4GHz 300Mbps

5GHz 150Mbps

2.4GHz 150Mbps

2.4GHz 54Mbps

Transmit Power

27dBm

27dBm

27dBm

27dBm

27dBm

Antenna

13dBi

9dBi

15dBi

12dBi

12dBi

MIMO

√

√

-

-

-

Coverage Range

15km+

5km+

5km+

5km+

2km+

Hardware

Processor

560MHz

560MHz

400MHz

400MHz

180MHz

Memory

64MB DDR2

64MB DDR2

32MB DDR

32MB DDR

16MB DDR

Compatibility

802.11a/n

802.11b/g/n

802.11a/n

802.11b/g/n

802.11 b/g

External Antenna Interface

-

-

1 * RP-SMA

1 * RP-SMA

1 * RP-SMA

Weatherproof Enclosure

√(IPX5)

√(IPX5)

√

√

√

Dual Ethernet Ports

√

√

-

-

-

PoE Passthrough

√

√

-

-

-

Grounding Terminal

√

√

√

√

√

Lightning Protection over
Ethernet Cable

√

√

-

-

-

ESD Protection

15kV

15kV

15kV

15kV

15kV

Lightning Protection

6kV

6kV

4kV

4kV

4kV

Power Supply

24V Passive PoE
Adapter
24V Passive PoE
Adapter

12V Power Adapter + Passive PoE Injector

Software

Operation Modes

AP / Client / Bridge / Repeater / AP Client Router (WISP Client) / AP Router Mode

MAXtream TDMA Mode

√

√

-

-

-

Channel Bandwidth

5/10/20/40MHz

5/10/20/40MHz

20/40MHz

20/40MHz

20MHz

Transmit Power Control

Stepping 1dBm

Stepping 1dBm

Stepping 3dBm

Stepping 3dBm

-

Antenna Alignment

√

√

√

√

√

Throughtput Monitors

√

√

-

-

-

Spectrum Analyzer

√

√

-

-

-

Iperf Speed Test Tool

√

√

-

-

-

Pharos Control Supported
(Central Network Management Application)

√

√

-

-

-
Wireless Networking for Elevators

TP-Link Omada offers a wireless solution for elevators: a wireless point-to-point link delivering a throughput of up to 867 Mbps. Wireless coverage extends to the entire shaft to connect surveillance cameras or digital signage directly to your network. Record real-time video to an NVR with virtually no hard wiring required—so there are no cables to wear out.

Easy Installation and Auto-Paring
Stable Connections at High-Speeds
Ideal for Elevator Camera
No Complex Cabling
Multi-Customer and Multi-Site Management
Peru WISP

TP-Link Helps WISP to Provide Reliable Wireless Connectivity in Peru

Peru WISP

TP-Link Helps WISP to Provide Reliable Wireless Connectivity in Peru

"The performance of CPE was better than expected, working stable even with -85 dBm of received power." —David Grillo, Engineer, Kroton
CARACTERISTIQUES MATERIELLES
Processeur
Processeur AR9350B (MIPS 74Kc) à 560MHz Qualcomm Atheros Enterprise
Mémoire
64MB DDR2 RAM, 8MB Flash
Interface
1 port Ethernet blindé 10/100Mbps (LAN0, entrée PoE passif)
1 port Ethernet blindé 10/100Mbps (LAN1, passthru PoE passif)
1 plot de mise à la terre
1 bouton reset
Alimentation
PoE passif via le port LAN0 (broches positives : 4,5 ; négatives 7,8)
Tension comprise entre 16 et 27VCC
Consommation
13Watts au maximum
Remarque : Quand l'alimentation est délivrée via un cordon Ethernet et l'injecteur PoE passif la consommation réelle peut excéder cette valeur la variation dépend de la longueur de cordon
Dimensions (LxPxH)
224 x 79 x 60 mm
Type d'antenne
Antenne interne directionnelle MIMO 2x2 bi-polarisée 13dBi
largeur de faisceau : 45° (plan H) / 30° (plan E)
pour plus de détails se référer à la fiche de spécifications
Protection
Décharges Electro Statiques (DES) 15KV
Foudre 6000V
Enceinte
Matériau plastique ASA stabilisé pour l'extérieur
Certification IPX5
Caractéristiques WiFi
Standards WiFi
IEEE 802.11a/n (Pharos MAXtream désactivé)
Protocole propriétaire
TDMA Mode (Pharos MAXtream activé)
Débit WiFi
Jusqu'à 300Mbps (40MHz,Dynamique)
Jusqu'à 144Mbps (20MHz,Dynamique)
Jusqu'à 72.20Mbps (10MHz,Dynamique)
Jusqu'à 36.10Mbps (5MHz,Dynamique)
Fréquence
5.15 à 5.85GHz
Remarque : Les fréquences utilisables dépendent de la législation en vigueur dans le pays ou le CPE510 est mis en oeuvre.
Sensibilité de réception
• 802.11a:
54M: -75dBm, 48M: -76dBm, 36M: -83dBm, 6-24M: -95dBm
• 802.11n:
MCS15: -73dBm, MCS14: -74dBm, MCS13: -76dBm,
MCS12: -80dBm, MCS11: -83dBm, MCS10: -88dBm,
MCS9: -90dBm, MCS8: -93dBm, MCS7: -73dBm,
MCS6: -74dBm, MCS5: -76dBm, MCS4: -80dBm,
MCS3: -83dBm, MCS2: -88dBm, MCS1: -90dBm, MCS0: -93dBm
Puissance de transmission
27dBm/500mw (réglable par pas d'1dBm)
Remarque : La puissance d'émission varie en fonction de la fréquence utilisée et dépend de la législation en vigueur dans le pays ou le CPE510 est mis en oeuvre.
CARACTERISTIQUES LOGICIELLES
Configuration WiFi
Technologie Pharos MAXtream TDMA
Modes 802.11a/n
Largeur de canaux parmi : 5/10/20/40MHz
Sélection automatique de canal
Contrôle de la puissance de transmission
Sélection dynamique de fréquences (DFS)
WDS activable/désactivable
Chiffrement : WPA/WPA2, WPA-PSK/WPA2-PSK (AES/TKIP) , WEP 64/128/152-bit Diffusion de SSID activable/désactivable
Multi-SSID avec balises VLAN (Mode Point d'accès uniquement)
Paramétrage de : Distance/ACK Timeout
Filtrage d'adresse MAC Wi-Fi
Wi-Fi avancé :
Beacon Interval/RTS Threshold/Fragmentation Threshold/DTIM Interval/AP Isolation/Short GI/Wi-Fi Multimedia
Administration
Découverte et administration distante via l'application : Pharos Control
Administration WEB HTTP/HTTPS
Journalisation de messages systèmes (system log)
Agent SNMP (v2c)
Ping Watch Dog
DNS Dynamique
Serveur SSH
Outils système
Indicateurs de qualité de signal Wi-Fi :
Force du signal/Bruit/CCQ transmis/Processeur/Mémoire
Moniteurs : Débit/Clients/Interfaces/ARP/Routes/WAN/DHCP
Analyseur de Spectre
Test de vitesse
Ping
Traceroute
Optimisations du niveau système
IGMP Snooping/Proxy optimisés pour applications de multidiffusion
watch dog matériel
Caractéristiques PoE
Dimensions (LxPxH)
110*57*33.5mm
Interfaces
1 prise jack femelle avec mise à la terre
1 port Ethernet blindé 10/100Mbps (Alimentation + Données)
1 port Ethernet blindé 10/100Mbps (Données)
Bouton
un bouton de reset à distance
Témoin lumineux d'états de puissance
de 0 à 0.8A: Vert
de 0.8A à 1.0A : Rouge
Entrée
100-240VAC, 50/60Hz
Tension d'entrée
100VA~240VAC @ 50Hz~60Hz
Courant d'entrée
0.8A Max @ 100VAC
Sortie
24VCC @ 1.0A max.
broches positives 4,5 ; négatives 7,8 (jusqu'à 60m de cordon ethernet entre CPE et injecteur PoE passif)
Tension de sortie
24VDC(+4,5pins; -7,8pins)
Efficacité
>80%
Certifications
CE/FCC/UL/IC/GS/PSB/C-tick/SAA/S-Mark/KC-mark
Autres
Certification
CE, FCC, RoHS, IPX5
Contenu de l'emballage
CPE510
Injecteur PoE passif 24VCC/1A
Liens de fixation à un mat
Cordon d'alimentation
Guide d'installation
Système requis
Microsoft Windows 98SE, NT, 2000, XP, Vista™ ou Windows 8, Windows 7, MAC OS, NetWare, UNIX ou Linux.
Remarque : nous recommandons l'emploi d'un navigateur parmi la liste ci-après Google Chrome, Safari, Firefox. les navigateurs Internet explorer ne sont pas recommandés.
Environnement
Température de fonctionnement : -30°C à 70°C
Température de stockage : -40℃ à 70℃
Humidité en fonctionnement : 10% à 90% sans condensation
Humidité de stockage : 5% à 95% sans condensation
* Valeurs réelles dépendant de la législation en vigueur dans le pays d'utilisation ** Valeurs réelles dépendant de facteurs environnementaux
De United States?
Infos produits, événements, services pour votre pays.