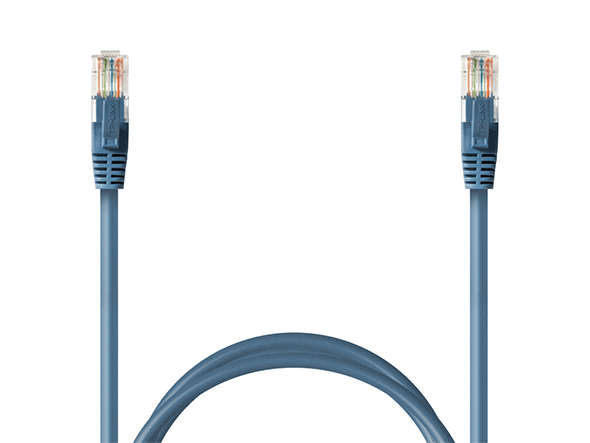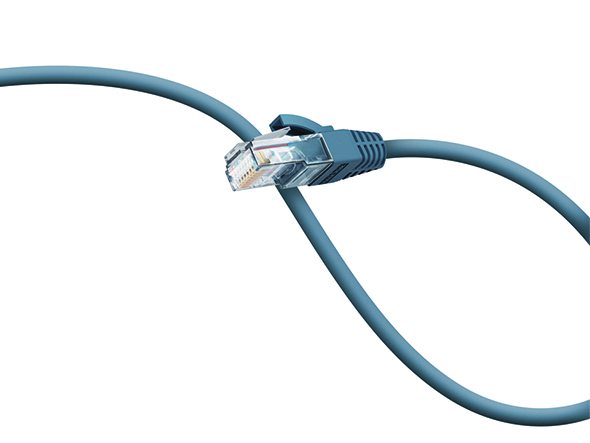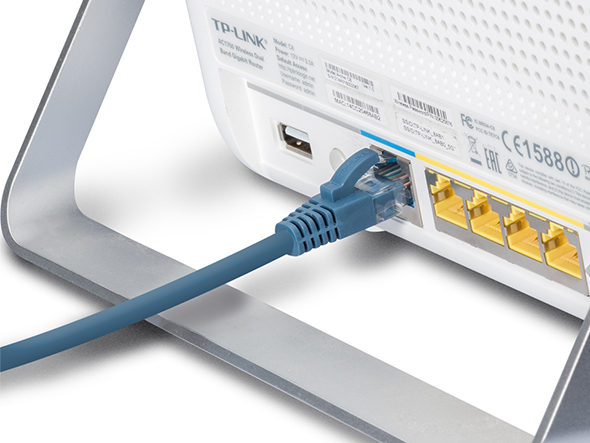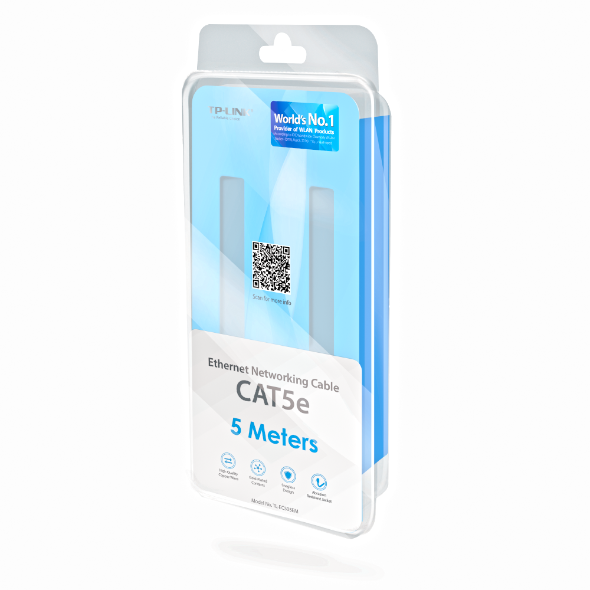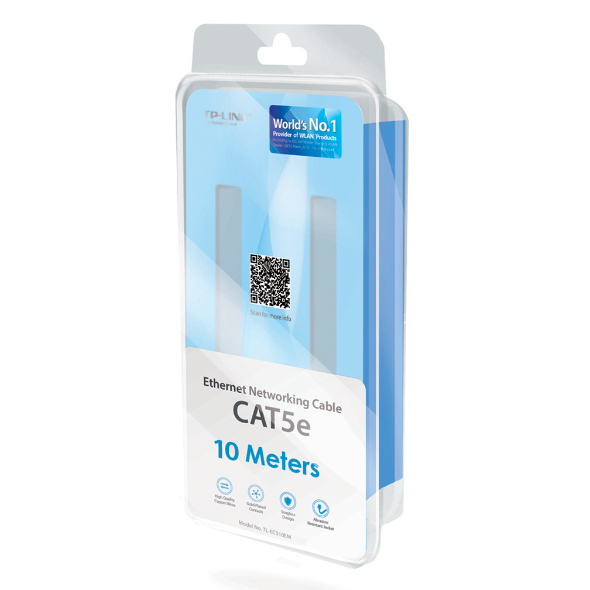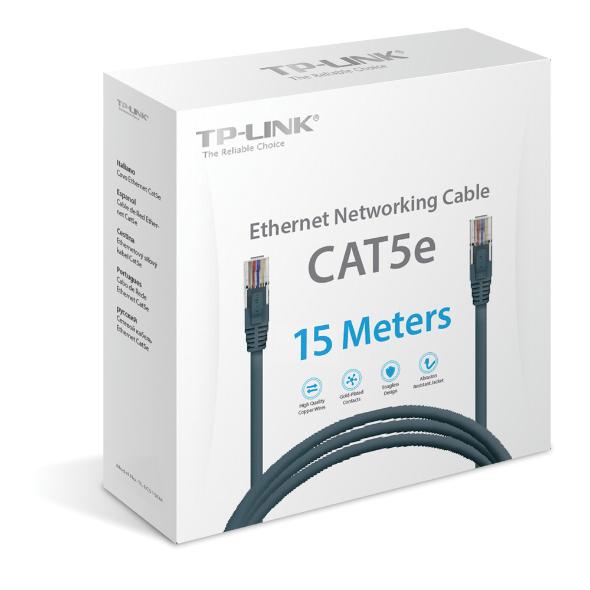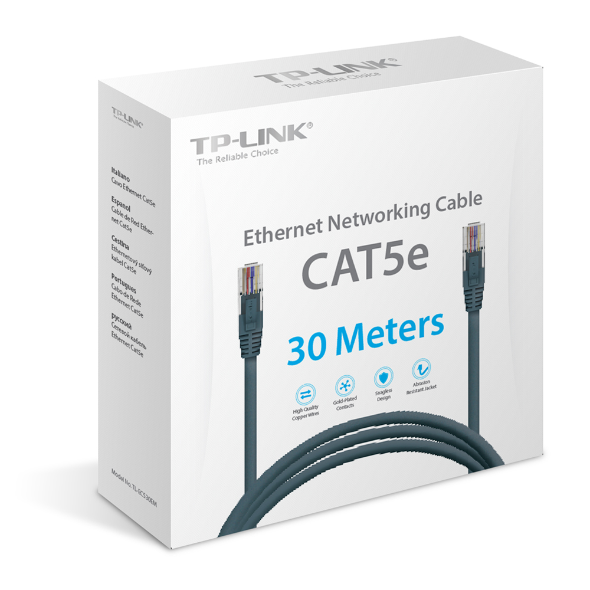 TL-EC505EM TL-EC510EM TL-EC515EM TL-EC530EM
Ethernet Networking Cable CAT5e
Ensure you pick the high quality CAT5 cable
CAT5e is able to maintain a stable connection
UL certified
Copper cable certification achieved
A networking cable from the world's no.1 provider of WLAN products
Cables in length of 5m, 10m,15m, 30m
Ensure you pick the high quality CAT5 cable
Snagless Design - Soft Flex Tab

The little boot on the cable can cover the hook on
the plug and user can plug in and unplug
from devices easily

Gold-Plated Connector

Effectually prevent electrical corrosion
and oxidation

Durable PVC Cable Jacket

Ultimate protection and abrasion resistance
that has been bend-tested and plug tested

4 twisted pairs of 24 AWG
stranded pure copper wires

Reduce electromagnetic interference
between the wires
CAT5e is able to maintain a stable connection?
CAT5e is a good deal for developing stable residential network installation which provides:
2x DATA TRANSFER SPEED
SUPPORTS UP TO 1000MBPS
Equipped with pure copper wires, TP-Link CAT5e cable can transfer a 1080p movie around 5 seconds, whereas it takes around 11 second with other CAT5e cable which equipped with copper plated aluminum wire.*
*The actual transmission speed depends on the setting of the device connected.
Other CTA5e Cable
TP-Link CTA5e Cable
11 sec
Fully transfer a 1080p movie
Copper plated aluminum wires
5 sec
Fully transfer a 1080p movie
Pure copper wires
UL Certified
TP-Link CAT5e Cable has also passed the flammability testing process to ensure the cable meet designated flammability requirements and eventually authorizing the cable to conduct the UL mark .
Copper Cable Certification achieved
TP-Link CAT5e Cable has successfully passed series of tests, which included Wiremap Test, Propagation Delay Test , Delay Skew Test, Cable Length Test, Insertion Loss Test, Near-End Crosstalk (NEXT) Test, Power Sum NEXT (PSNEXT) Test, Equal-Level Far-End Crosstalk (ELFEXT) Test, Power Sum ELFEXT (PSELFEXT) Test, Attenuation-to-Crosstalk Ratio (ACR) Test, Power sum ACR (PSACR) Test, DC Loop Resistance Test to ensure high compatibility with any network equipments and ultimately having ANSI/TIA568 mark on the cable jacket.
(Remark: ANSI/TIA568 is a authorized mark proving by Telecommunications Industry Association)
A Networking Cable From The World's
No.1Provider of WLAN Products*
TP-Link is dedicated to providing the best quality network equipment to fulfill a host of users' requirements from all over the world, having consistently been ranked the world's largest supplier of wireless networking products by unit shipments for 21 consecutive quarters.
* Exact charging time may vary and is subject to the actual situation
Spécifications
Poids
160g (cable only)
Dimensions
0.43x0.23x19.7 in. (11x6x500mm)
Autres
Contenu de l'emballage
Ethernet Networking Cable
De United States?
Infos produits, événements, services pour votre pays.