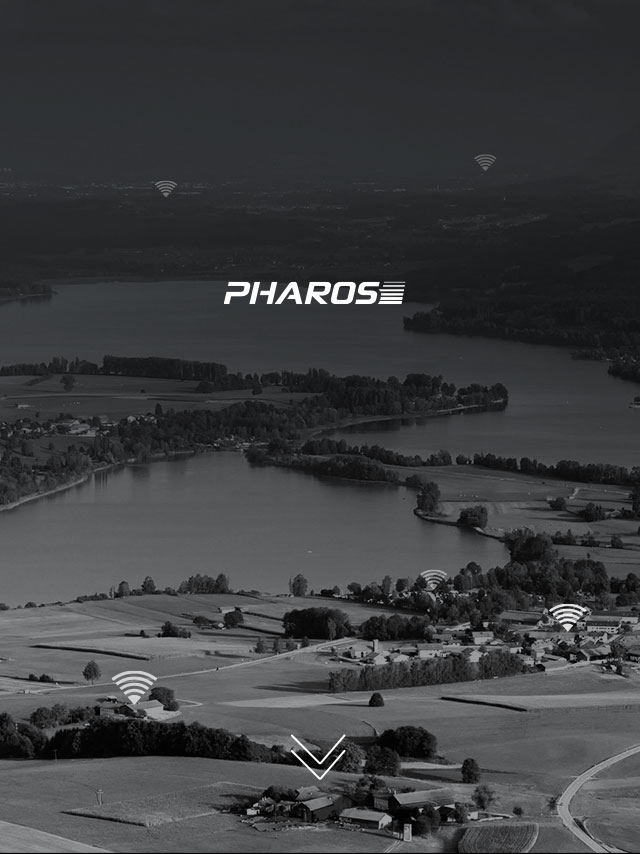 WIRELESS INTERNET SERVICE PROVIDER
SOLUTION

A WISP Network that
Customers Can Trust
Due to the poor infrastructure that exists in some areas, as well as the inconvenience and expense of deploying a wired network, WISP (Wireless Internet Service Provider) solutions are often more suitable for providing local internet access. In the highly competitive wireless Internet market, the TP-LINK Pharos Series offers excellent performance and value, which allows providers to offer excellent quality of service and create satisfying experiences for customers.
Pharos Solution
TP-LINK Pharos Solutions help WISP to transfer the Internet from a remote service center to the local area and spread it to all the customers who live in the sparsely populated area.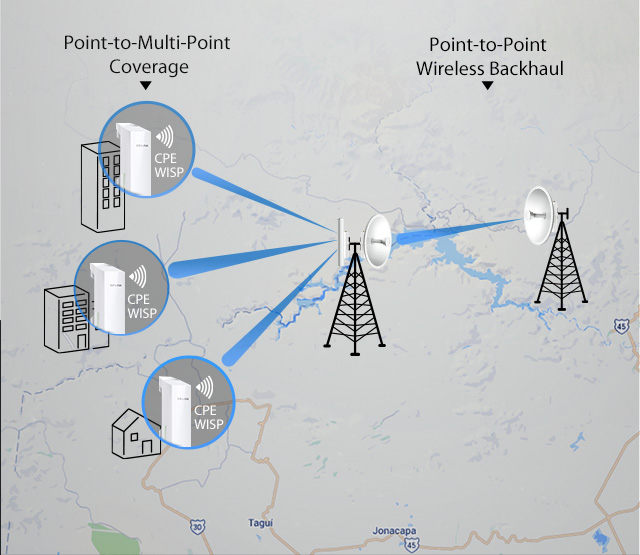 Building a High Performance Wireless Network
Centralized Management Platform Easily Control All Devices
CPEs and Base Stations are usually distributed and installed throughout vast geographic areas. Pharos Control is a free centralized management platform that allows WISPs to manage and control every network device from any connected PC.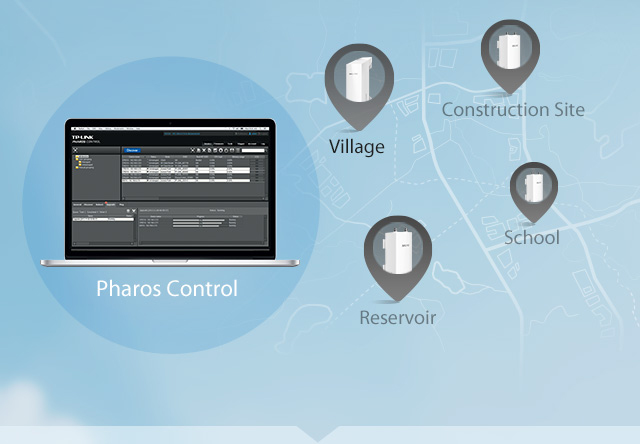 Event Notifications
Via E-Mail
Scheduled Operations
& Maintenance Tasks
Mass configuration
& Firmware Upgrades
Device Discovery
& Status Monitoring
Exceptional Industrial Design for Ultimate Convenience and Reliability
Pharos Base Stations and Antennas are designed to function as a single, seamless unit. Pharos devices also feature advanced lightning protection and weatherproof enclosures, ensuring that they can survive even the most challenging of environmental conditions.