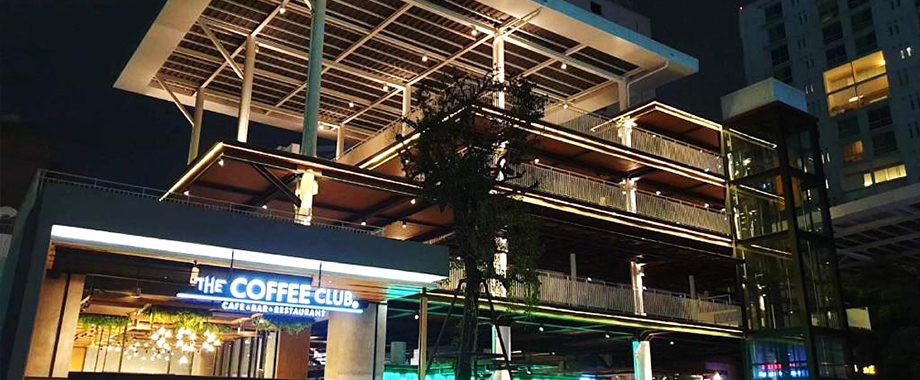 EAP225-Wall Providing Stable Wireless Signals Passing Through
the Brick Walls of Rajah Hotel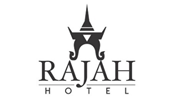 END-CUSTOMER GENERAL PROFILE
Name: RAJAH HOTEL
Industry: Hospitality
Capacity: 15 floors with 280 rooms
Location: 18 Soi Sukhumvit 4, Sukhumvit, Bangkok, Thailand
Used Products
• Jetstream Switches
2× T1600G-28PS
10× T1500G-10MPS
• Omada Access Points
120× EAP225-Wall
• Omada Controller
1× OC200
BACKGROUND
Located in the center of Bangkok, Rajah Hotel offers quality accommodation and attentive service for visitors. With its convenient location, guests can enjoy easy access to hot spots in the lively city.
For better stay experience, Rajah Hotel provides televisions, air conditioners, safes, bathtubs, and much more in the rooms. Guests also enjoy international cuisines in the restaurant or local flavors in the bar, relax in a spa, and go shopping in the souvenir shop. Moreover, its 24-hour services are always ready to meet guests' needs, such as reception, room and food service.
CHALLENGE
Rajah Hotel provides free WiFi in public areas and rooms, but with the following problems, it turned to TP-Link for a reliable and fast network solution:
The thick walls made of red bricks blocked the wireless signals.
The WiFi range was not wide enough to fully cover the rooms and public areas.
The old WiFi technology has been out of date, which may not be fast and stable enough.
The influence on the building and hotel operation should be cut down when deploying the new network.
SOLUTION
With its professional technologies and products, TP-Link provided a suitable networking solution and offered a stable and full-covered wireless network. What's more, its centralized management method simplified the network maintenance.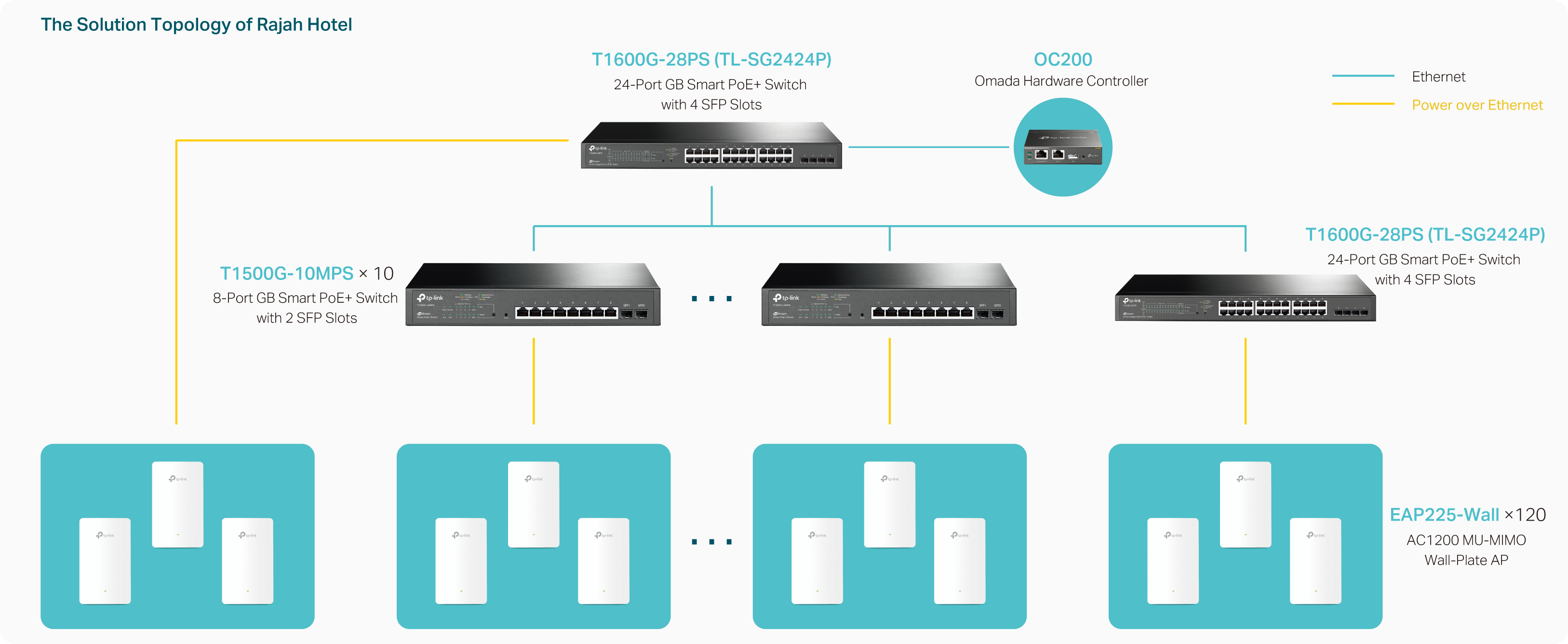 Strong and Full-Covered Wireless Signals
TP-Link's products provided strong enough wireless signals to cover each room and public area, which allows guests to access the network steadily even if the signal is blocked by the brick wall.
Gigabit WiFi Speeds with MU-MIMU Technology
EAP225-Wall can deliver combined dual-band speeds of up to 1200 Mbps. Combined with the 802.11ac Wave 2 MU-MIMO technology, it exchanges data with multiple clients at the same time to allow more devices to connect without any slowdown to the network.
Effortless Deployment with PoE Powered
With 802.3af/at Power over Ethernet supported, the deployment became much easier and cost less. No additional wiring was needed in the hotel. Just by connecting the EAPs with the PoE switches via Ethernet cables and then they were ready to go.
Multiple LAN Ports for Wired Connection
With 3× downlink Ethernet ports (one supporting PoE), users also get stable network access for their laptops with wired connections. Also, wired devices like IP phones can also be powered on by the downlink port supporting PoE.
Centralized Network Management
All EAPs were managed centrally by an OC200. The manager can assign the configurations to EAPs in batches easily with its built-in software controller and friendly user interface.
BUSINESS RESULTS
Rajah Hotel has come back for operation quickly after the network deployment. Guests and staffs are satisfied with the solution due to the following reasons:
The full-coverage WiFi and new wireless technology provide stable network access for the hotel regardless of the influence of brick walls.
Multiple LAN ports provide convenient wired connections for guests' devices such as laptops.
The deployment finished quickly due to the simple installation, which did not affect the hotel operation much. Also, it reduced the cost of wiring.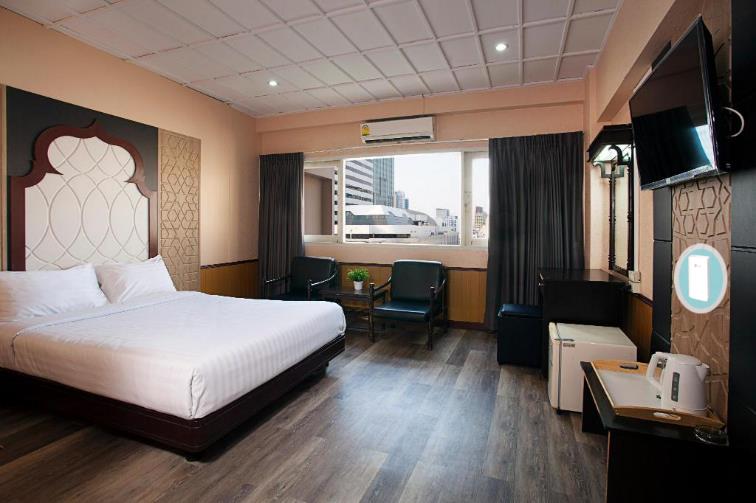 Related Recommended Products
From United States?
Get products, events and services for your region.