The Internet and mobile phones used to just let people communicate at any time and place, but now seemingly every object is part of the mix. With the emergence of the Internet of Things, or IoT for short, it's possible for anything, like light bulbs and cars, to be networked and exchange data. Self-driving cars, for example, detect obstacles in their path with the built-in sensors and then reroute without human intervention.
Projections forecast 41.6 billion connected IoT devices by 2025, and the future will be "anything that can be connected will be connected."(Tech analyst company IDC) IoT brings together all kinds of connected devices into a global network of distributed intelligence that opens up a new world of innovation and creativity. For now, the best thing we can do is to try to understand how IoT impacts our lives, what the opportunities and challenges are going to be as we connect more and more devices to join the IoT, and how to utilize it to smarten up our lives and works.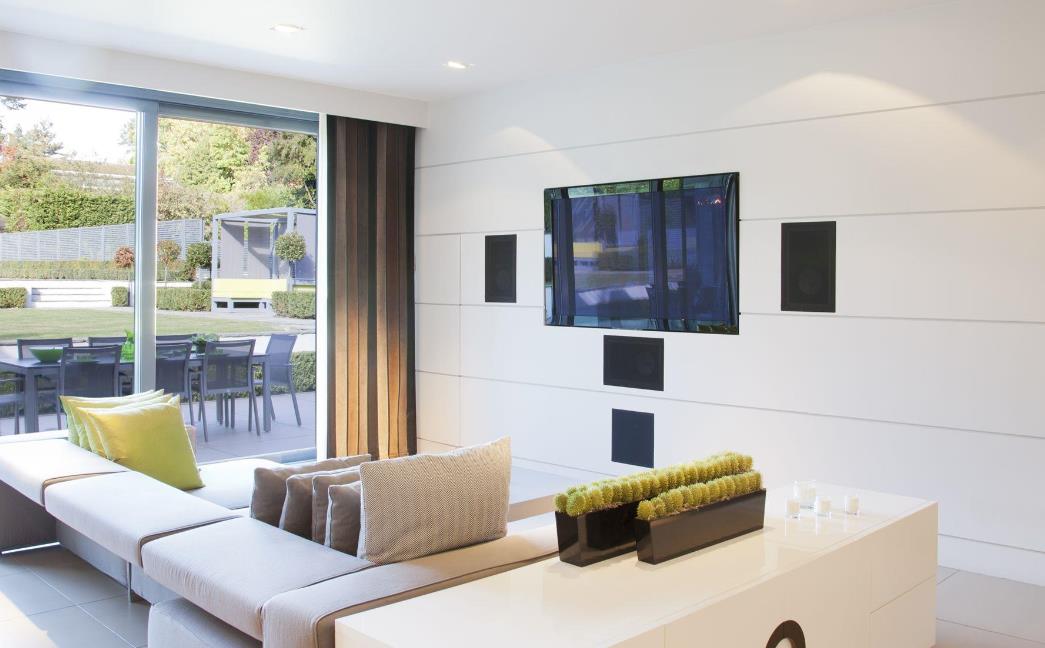 What Is IoT and How Does It Work?
The Internet of Things (IoT) describes a network of everything connected to the internet: from something as small as a toy to something as big as a train. Such objects are equipped with radio frequency identification (RFID), infrared sensors, or other sensing equipment that can detect relevant changes in their environment and exchange information to relevant devices over the internet, where data will be integrated and analyzed and then applied to make informed decisions and address specific needs.
For example, wearable medical devices measure your heart rate and the number of steps you've taken that day, then use that information to suggest exercise plans tailored to you. On the farm, IoT devices automatically get the information from the soil moisture and tell farmers exactly when and how much their crops need to be watered, saving a lot of water and human resources. Each IoT device tracks information in real-time and relays it to us to help make our lives safer, healthier, and more efficient.
The History of IoT
Although IoT has penetrated our lives and works nowadays, it has gone through a long course of development before what it is today.
Before the term Internet of Things was used, the concept of connected devices has been around for some time. In 1995, Bill Gates mentioned the concept of Internet of Things in his book, The Road to the Future, but it did not attract the world's attention due to the limitation of the development of wireless networks, hardware, and sensing equipment at that time.
The extensive adoption of RFID tags, cheap minimalist transponders that can be stuck on any object to connect it to the internet, has drawn the world's attention back to IoT. In 1999, Kevin Aston, one of the founders of Auto-ID Center at MIT, coined the term IoT and viewed radio-frequency identification (RFID) as essential to IoT, which would allow computers to manage all objects.
With the development of technology and applications, the connotation of IoT has changed significantly. In 2005, the International Telecommunication Union (ITU) formally put forward the concept of "Internet of Things." The definition and coverage of the IoT have been greatly expanded to not only refer to IoT based on RFID technology.
The world then identified the IoT as a new growth driver for the economy and developed national strategies, like Reading China, Made in China 2025, Internet Plus, u-Japan and u-Korea, and corporate development strategies like IBM's Smarter Planet.
Today, IoT has penetrated all aspects of life, combining various industries like transportation, medical treatment, smart home, and agriculture to drive the global economy and make the world around us smarter and more responsive. It continues to develop and improve.
What Makes IoT Possible?
Although the idea of IoT has been around for a long time, a series of recent technological advances have made it practical in recent years. Technologies such as cloud computing, big data management, machine learning, artificial intelligence, predictive analytics, mobile technologies, etc. have powered IoT systems in data collection, transmission, analysis, monitoring, and application.
Data Collection Technologies Improved
In an IoT network, an object can be turned into an IoT connected device by adding embedded systems, such as processors, sensors, or other actuators along with appropriate software to measure and collect data from the surrounding environment. Consider Amazon Go, the automated checkout supermarket where multiple cameras are used as sensors to track the movement of goods on the shelves to allow customers to shop without lining up or checking out.
Wireless Connectivity and Communication Diversified
Usually, when a new wireless technology appears, IoT products will immediately follow up. The wireless control of IoT devices is closely related to the development of wireless technology. Just as Wi-Fi has gotten faster with each new addition to the 802.11 class of protocols, the connectivity options have also been expanding: Zigbee, WiFi Direct, Bluetooth, UWB, NFC(near-field communication), GPRS, 3G/4G/5G communication, NB-IoT, etc. These allow IoT sensors, embedded in the IoT connected devices to quickly send and receive data over a network.
Additionally, more and more "talking" devices spring up thanks to the development of voice control technology, which provides smart devices with voice control and voice interaction capabilities, so that we can use voice to control home appliances and home equipment. We only need to say " turn on the light" to the lamp to turn on the light, say "louder" to turn up the music sound of the speaker, or say "temperature increase" when you think the indoor temperature is too low.
Advanced Massive Data Processing Technologies
IoT devices generate a massive volume of data that needs to be stored and analyzed in real-time, and this is where data mining, predictive analysis, big data analytics, and cloud computing come into play –gathering the most valuable data. With the help of artificial intelligence, all data collected from IoT devices can be used to promote learning and solutions through some technologies such as deep learning, natural language processing, and computer vision.
Data after being processed and analyzed are communicated to the user interface to make adjustments. This could happen via an alert to us from a phone, a report that we may check for analyzed results and remotely perform an action we want, or it may even automatically adjust to the ideal result according to predefined rules.
From United States?
Get products, events and services for your region.